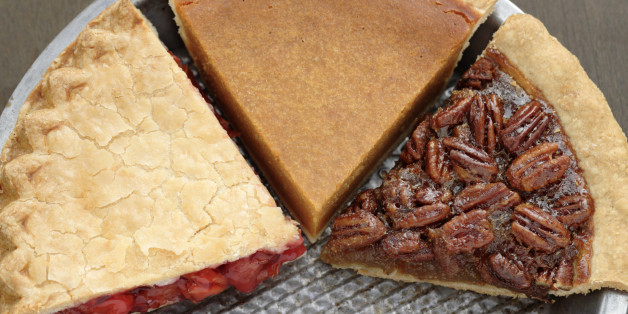 Americans want to avoid another war and support the deal with Iran. Obama's ratings drop in Ohio, but Hillary Clinton runs ahead of the state's Republican governor. And we're thankful for Thanksgiving-themed polls and the chance to take off a little early today. This is HuffPollster for Wednesday, November 27, 2013.
OBAMACARE'S PROBLEMS SEEN AS FIXABLE - CNN: " Despite the flawed rollout of HealthCare.gov, a majority of Americans still seem to have an open mind about whether Obamacare will work, and more than half of those surveyed in a new national poll believe the current problems can be solved....Is the new law a success or failure? Nearly four in 10 say it's a failure, with 53% saying it is too soon to tell. Will the current problems faced by Obamacare be eventually solved. Fifty-four percent express optimism on this question, with 45% saying that Obamacare's flaws will never be fixed." [CNN]
AMERICANS SUPPORT DEAL, OPPOSE MILITARY ACTION IN IRAN - Matt Spetalnick: "Americans back a newly brokered nuclear deal with Iran by a 2-to--1 margin and are very wary of the United States resorting to military action against Tehran even if the historic diplomatic effort falls through, a Reuters/Ipsos [online] poll showed on Tuesday...According to the Reuters/Ipsos survey, 44 percent of Americans support the interim deal reached between Iran and six world powers in Geneva last weekend, and 22 percent oppose it...Reflecting deep suspicions over Iran's sincerity after more than three decades of estrangement between the two countries, the poll shows that 63 percent of Americans believe Tehran's nuclear program is intended to develop a bomb - although Iran says the project is only for civilian purposes. Despite that, 65 percent of those polled agreed that the United States "should not become involved in any military action in the Middle East unless America is directly threatened." Only 21 percent disagreed with the statement." [Reuters]
OBAMA'S APPROVAL DROPS TO 34 PERCENT IN OHIO - Quinnipiac: "President Barack Obama's job approval rating among Ohio voters is a negative 34 - 61 percent, his lowest score in any Quinnipiac University poll nationally or in any state, according to a poll released today...Obama is not honest and trustworthy, Ohio voters say 57 - 39 percent, also his lowest score on honesty in any Quinnipiac University poll....In an early look at the 2016 run for the White House, former Secretary of State Hillary Clinton gets 42 percent to 41 percent for New Jersey Republican Gov. Christopher Christie in Ohio. Secretary Clinton tops Gov. John Kasich 49 - 38 percent and leads other Republicans." [Quinnipiac]
AND TO GIVE THANKS TO OUR READERS...: Here are links to more news at the intersection of polling, politics, political data and...Thanksgiving:
-A 1939 Gallup poll found that 62 percent of Americans opposed FDR's effort to change the date of Thanksgiving. [HuffPost]
-Just 7 percent of Americans plan to go shopping on Thanksgiving. [[UConn[(http://today.uconn.edu/blog/2013/11/uconn-poll--9-in--10-americans-wont-go-shopping-on-thanksgiving-day/)]
-In North Carolina, 4 percent answered "food" when asked to name the most exciting gift on their holiday list. [@elonpoll]
-Elizabeth Wilner is thankful for the ACA's unique place in advertising history. [Cook]
-Ze Frank uses "the effective jelly bean method" to illustrate the day in the life of an average person, and gives us reason to be thankful for the jelly beans we have left. [Flowing Data]
-Ted Goff imagines Turkey Data Science [KDNuggets via @AlexLundry]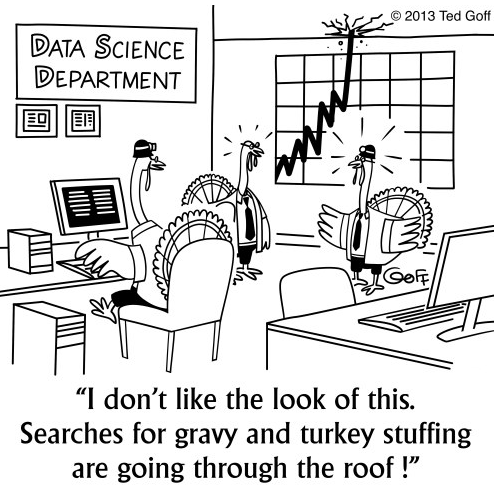 HuffPollster will be taking a brief break for the holiday. We'll see you Monday. Happy Thanksgiving!
HUFFPOLLSTER VIA EMAIL! - You can receive this daily update every weekday via email! Just enter your email address in the box on the upper right corner of this page, and click "sign up." That's all there is to it (and you can unsubscribe anytime).
BEFORE YOU GO
PHOTO GALLERY
Presidential Thanksgiving Proclamations