Jessica Alba showed off a head full of blond hair on Instagram recently, but it seems the color change was a temporary one.
On Sunday (Nov. 24), a blonde Alba posted a selfie to Instagram from the set of her upcoming flick, "Barely Lethal," starring Hailee Steinfeld as a 16-year-old assassin who longs for a normal life and decides to enroll in a suburban high school. "#victoriaknox #selfie @barelylethalmovie taking a break btwn takes -hiding out in a rm -all this #action and #stunts r exhausting," she wrote.
Alba's tresses had been transformed -- bright blond on the top layer with darker roots, E! News noted. It made for a beautiful contrast against the actress' dark eyes and brows.
Alas, for those hoping Alba would stick with the lighter locks and relive her Nancy Callahan days, you're out of luck. Either she got the fastest dye job of all time or she was just wearing a wig on set, because she is already back to brunette. The 32-year-old stepped out looking gorgeous as ever with caramel hair while in Santa Monica Tuesday (Nov. 26).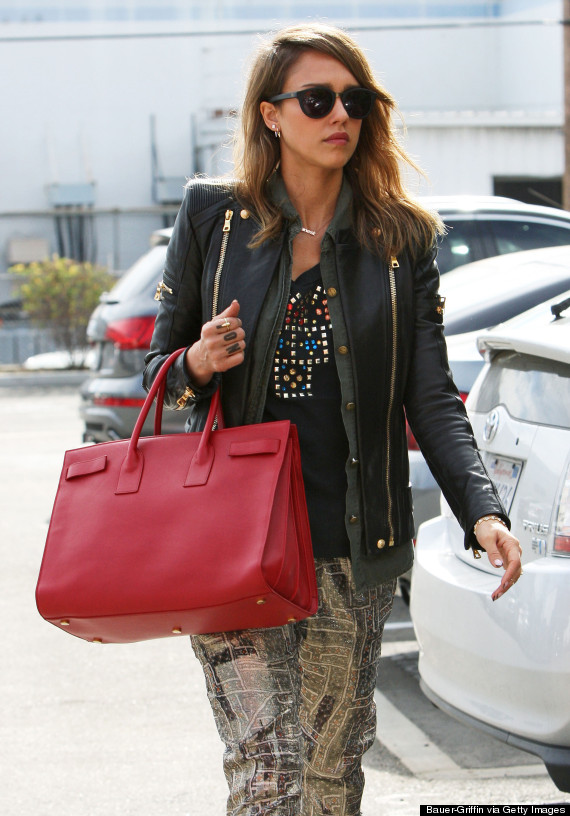 BEFORE YOU GO
PHOTO GALLERY
Jessica Alba Through the Years