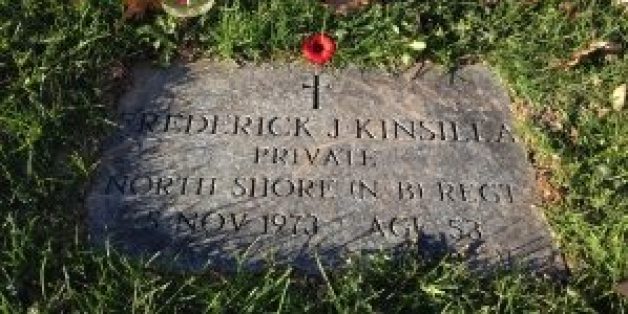 On the 40th anniversary of her father's death, Jessie Kuehl wished she could visit his grave to let him know she missed him.
Unfortunately, she couldn't afford to travel from her home in Ontario to his cemetery in Moncton, Canada.
Her father, Frederick Kinsilla, a World War II veteran, died on Nov. 5, 1973, according to CBC News.
"I was only 13 when my dad passed away," Kuehl, now 54, told the news outlet. "The anniversary made me feel bad because I'm the age now he was when he died."
Hoping to hear back from one or two sympathetic people, she posted an ad on Kijiji, a Canadian classifieds website, asking if someone could visit her father's grave in her absence.
To her surprise, dozens of people responded saying they would be more than happy to visit. Some even tried to figure out a way to get money together to fly her out.
"I'm totally still in shock about the number of people that have responded to one little ad," Kuehl told The Huffington Post in an interview. "People are so kind."
Jon Fagan, an 18-year-old who lost his best friend two years ago, was one of the people who took flowers to Kuehl's father's grave. "This really touched my heart," Kuehl told HuffPost. "No one has gone to visit his grave for over 30 years, and now he's getting all these visitors and beautiful flowers!"
Kuehl said she returned some 55 emails before putting up another ad on Kijiji to thank everyone.
"I am absolutely overwhelmed by your kindness and generosity," she wrote. "What a wonderful bunch of people you are!"
The 54-year-old says she'd love to return the favor some day.
"If anyone knows someone special in Ontario they want me to visit," Kuehl told HuffPost, "I would be more than happy to do that for them."

BEFORE YOU GO
PHOTO GALLERY
Random Acts Of Kindness