Welcome to "Moving Image," our roundup of the best photos from around the world this week.
The following images tell the story of the past seven days' most compelling events, capturing happenstance moments and monumental occurrences all over the globe.
Our picks for this week are:
1. This striking shot of a crushed jeep in the Philippines.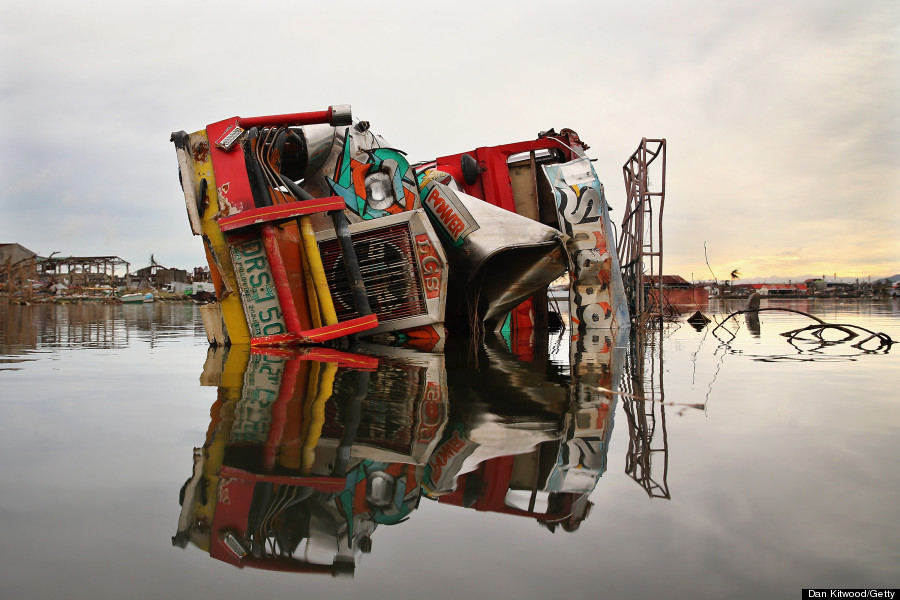 A Jeepney smashed by Typhoon Haiyan lies in the water in Tacloban on November 23, 2013 in Leyte, Philippines. The Jeepney is a modified form of transport based on the military jeep used by US troops during WWII. It has become the primary mode of transport across the Philippines and part of their national identity. (Dan Kitwood/Getty Images)
2. These silhouetted horses in England.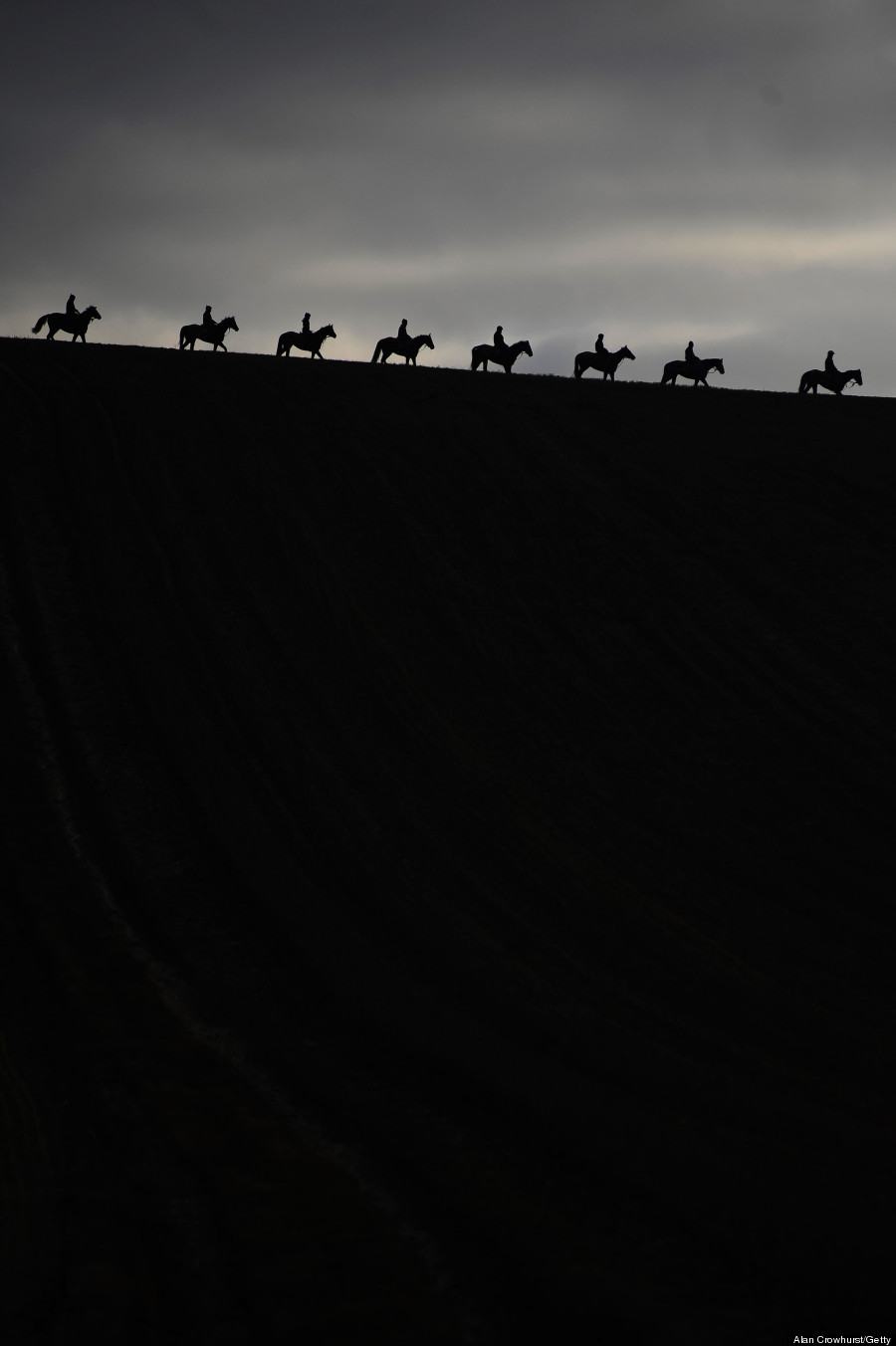 Horses make their way down the gallops at Seven Barrows Stables on November 26, 2013 in Lambourn, England. (Alan Crowhurst/Getty Images)
3. These giant equine sculptures in Scotland.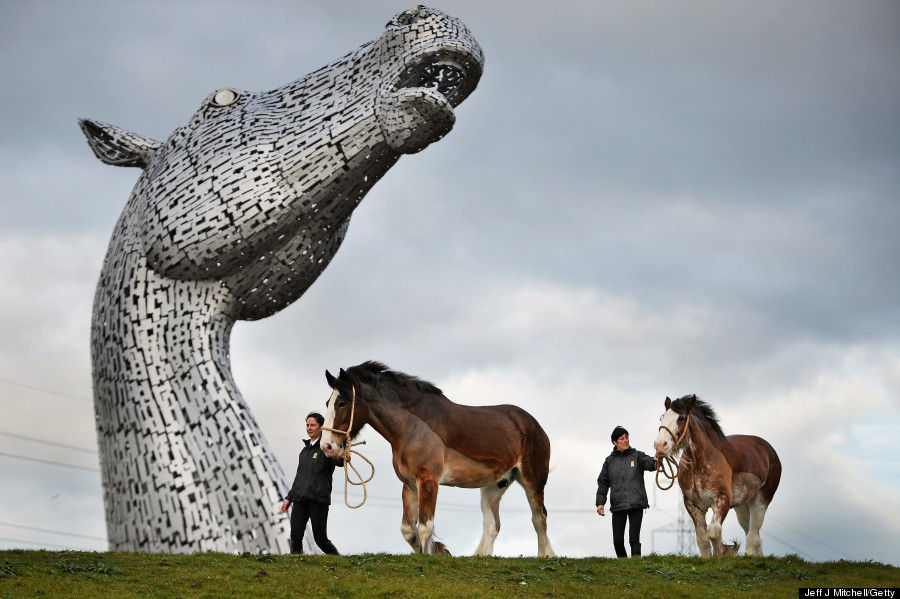 Donna Auchinvole with Duke and Lorraine Clark with Barron, Clydesdale Horses, attend a topping out ceremony at The Kelpies on November 27, 2013 in Falkirk, Scotland. Construction work has been completed on Andy Scott's Kelpies, the world's largest pair of equine sculptures and one of the UK's tallest pieces of public art. The 30 metre tall Kelpies have cost £5million to complete and play a central role in the £43 million, 350-hectare Helix land transformational project between Falkirk and Grangemouth. (Jeff J Mitchell/Getty Images)
4. This photo of the ash still spewing from Mount Sinabung in Indonesia.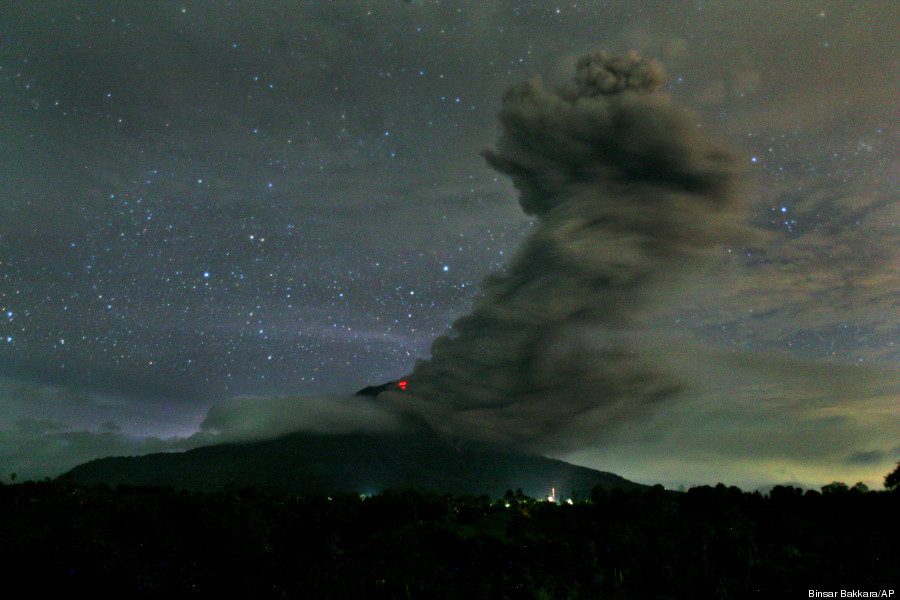 In this late Sunday, Nov. 24, 2013 photo, Mount Sinabung spews volcanic ash into the air as seen from Tiga Pancur, North Sumatra, Indonesia. Authorities raised the alert status for one of the country's most active volcanoes to the highest level Sunday after the mountain repeatedly sent hot clouds of gas down its slope following a series of eruptions in recent days. (Binsar Bakkara/AP)
5. This army training facility in Afghanistan.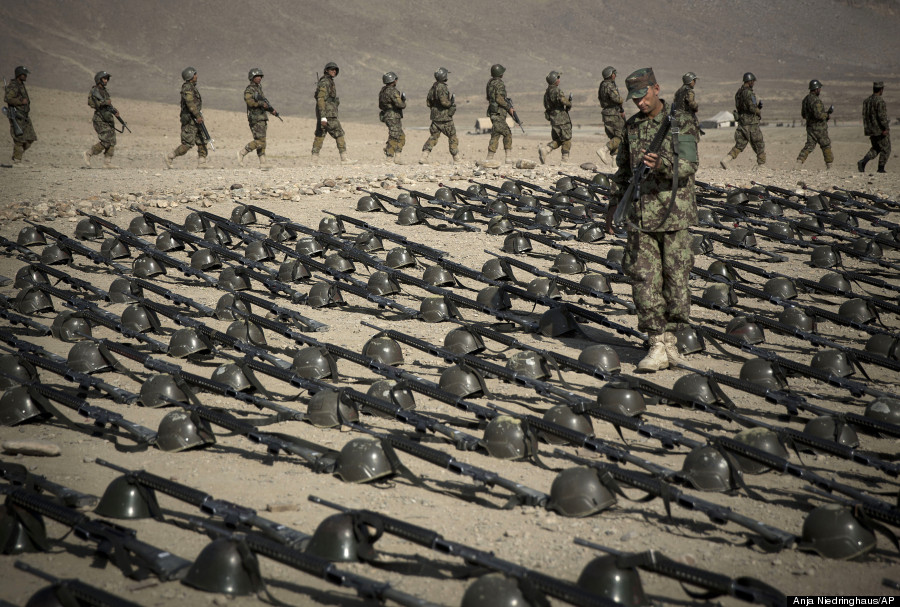 An Afghan Army soldier picks up his weapon at a training facility in the outskirts of Kabul, Afghanistan, Tuesday, Nov. 26, 2013. The Afghan National Security Forces depend exclusively on billions of dollars in funding from the United States and its allies, money that is now at risk following President Hamid Karzai's decision to defer signing a security agreement until after the April elections. (Anja Niedringhaus/AP)
6. These fisherman preparing for a cyclone in India.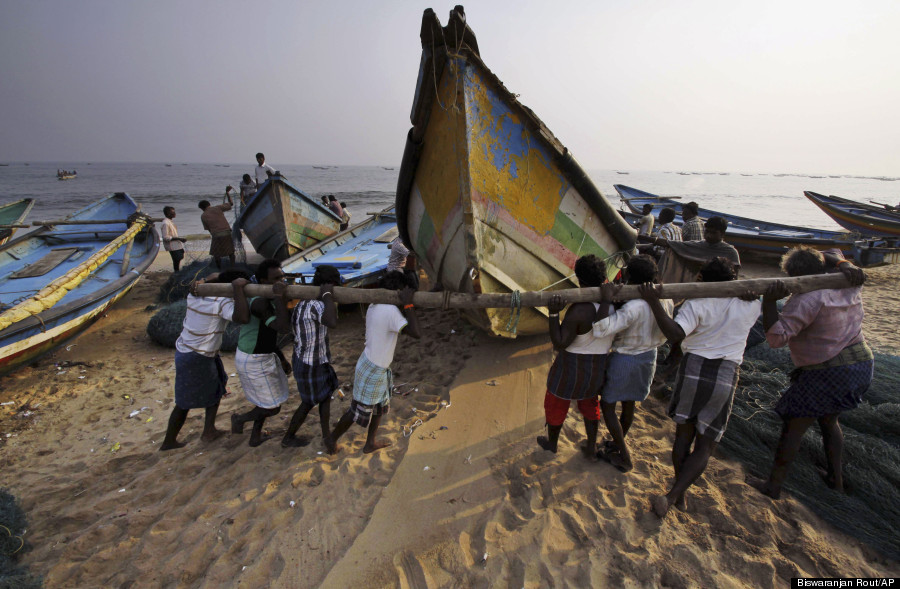 Indian fishermen move boats away from the coast following a cyclone warning in Puri, 67 kilometers (42 miles) away from the eastern Indian city of Bhubaneswar, India, Tuesday, Nov. 26, 2013. According to local reports two southern states Andhra Pradesh and Orissa are on alert as the regions brace for a severe cyclonic storm "Lehar," which is expected to cross the Bay of Bengal coast around Nov. 28. (Biswaranjan Rout/AP)
7. This snapshot of the Pope at the Vatican.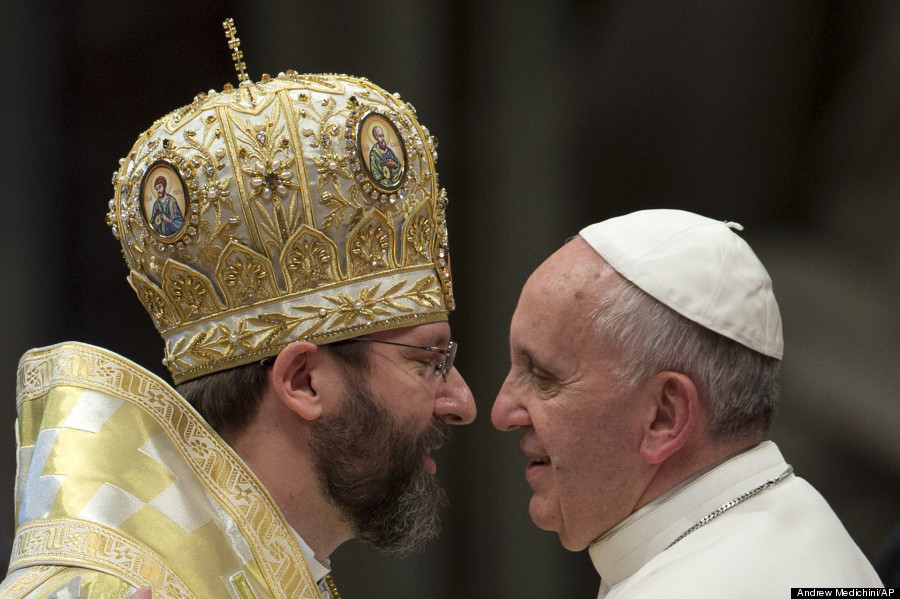 Pope Francis meets Sviatoslav Shevchuk, Major Archbishop of the Ukrainian Greek Catholic Church, during celebrations for the fiftieth anniversary of the translation of the relics of St. Josaphat to the Vatican Basilica, in St. Peter's Basilica at the Vatican, Monday, Nov. 25, 2013. (Andrew Medichini/AP)
8. These Christmas markets in Germany.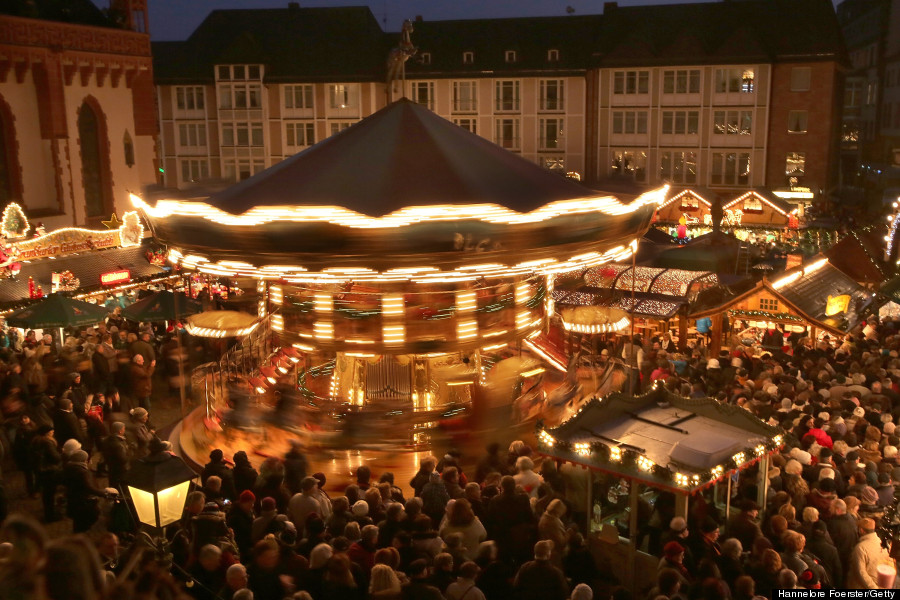 Visitors walk through the Christmas market at Roemerberg square on its opening day on November 27, 2013 in Frankfurt, Germany. Christmas markets, which traditionally sell mulled wine, stollen cake, Christmas tree ornaments and other crafts and are an essential part of German Christmas tradition, open across the country this week. (Hannelore Foerster/Getty Images)
9. This portrait of a woman protesting in India.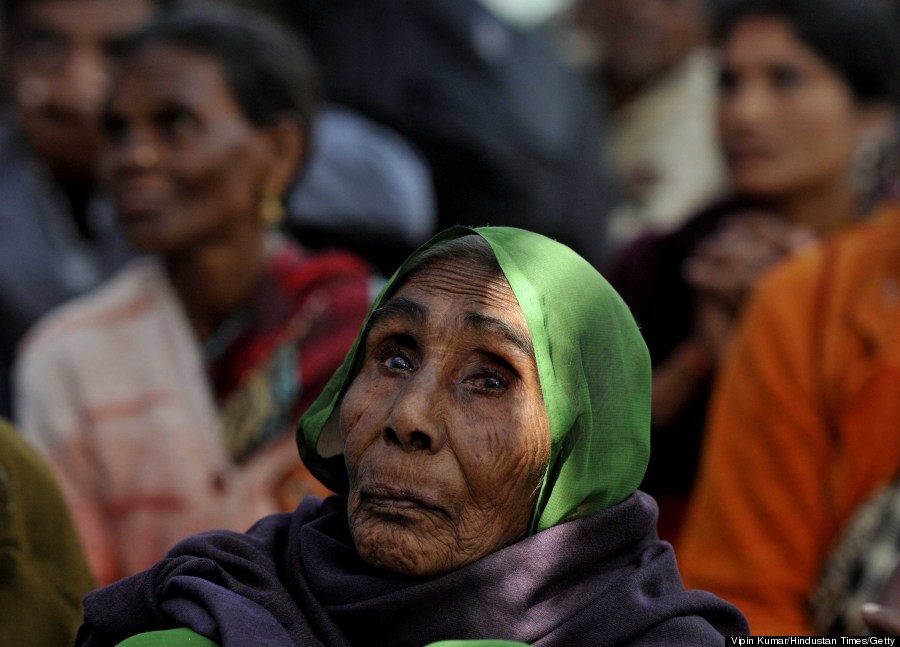 An elderly woman participates in a protest with others at Jantar Mantar on November 27, 2013 in New Delhi, India. They demanding universal old age pension for those above 60 years of age, opposing the central government's proposal of Rs 200/ per month. (Vipin Kumar/Hindustan Times via Getty Images)
10. This harrowing image of protesters in Ukraine.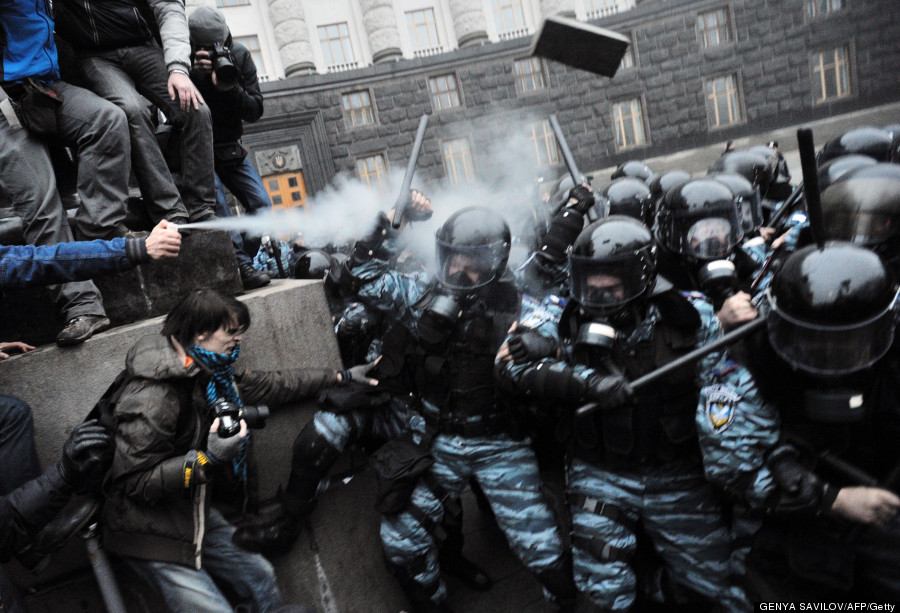 Protesters use tear gas and throw stones during clashes with riot police in front of the Cabinet of Ministers of Ukraine during a rally in Kiev on November 24, 2013. Thousands of pro-Europe protesters in Ukraine attempted to storm the government building in the capital of Kiev Sunday, clashing with police who fired tear gas to keep them back. (GENYA SAVILOV/AFP/Getty Images)
11. This anti-government rally in Thailand.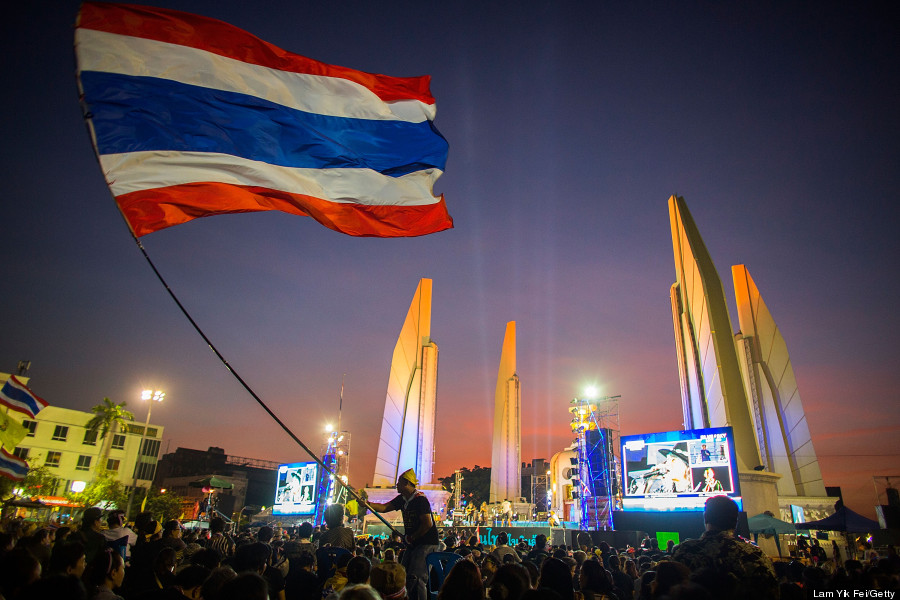 Anti-government protesters take part in a rally at Democracy Monument on November 27, 2013 in Bangkok, Thailand. The Prime Minister of Thailand, Yingluck Shinawatra, has announced the use of a special security law to counter demonstrators who stormed into government departments during a day of mass protests across Bangkok. (Lam Yik Fei/Getty Images)
12. This portrait of Mahatma Gandhi at a Fast for Families movement press conference in Washington, D.C.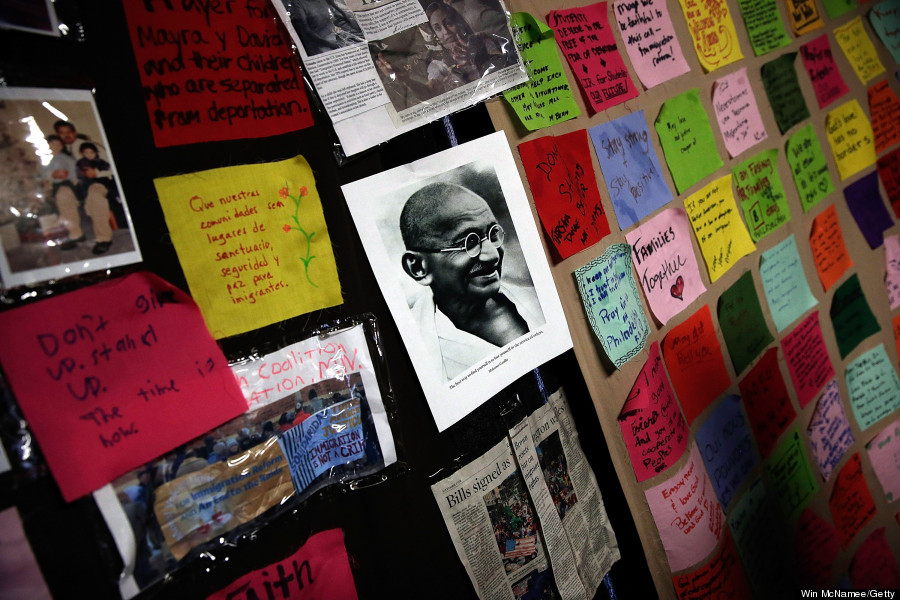 A photo of nonviolent civil disobedience leader Mahatma Gandhi is shown as Eliseo Medina, who is fasting in support of immigration reform with the Fast for Families movement, speaks during a press conference November 26, 2013 in Washington, DC. The advocates for immigration reform entered their 15th day of fasting today as they continue to urge U.S. Speaker of the House John Boehner to schedule a vote on immigration reform (Win McNamee/Getty Images)
13. This demonstrator pretending to be a dead body dumped mafia-style in Germany.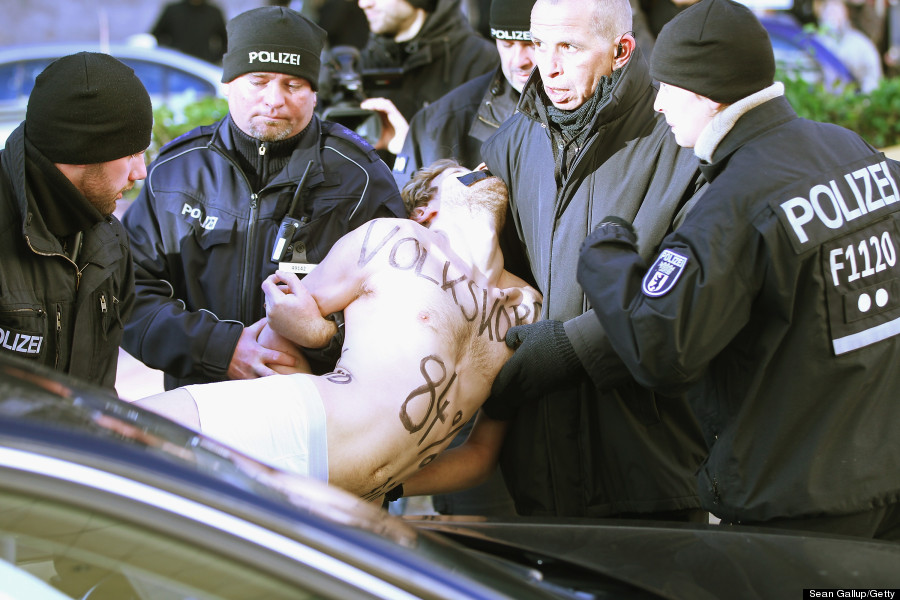 Police carry away a demonstrator pretending to be a dead body dumped mafia-style outside the headquarters of the German Social Democrats (SPD), where the SPD, the German Christian Democrats (CDU), and the Bavarian Christian Democrats (CSU) were conducting coalition negotiations on November 26, 2013 in Berlin, Germany. The protester was advocating the introduction of a law allowing referendums on salient political issues. (Sean Gallup/Getty Images)
14. These early morning wet market traders in Cambodia.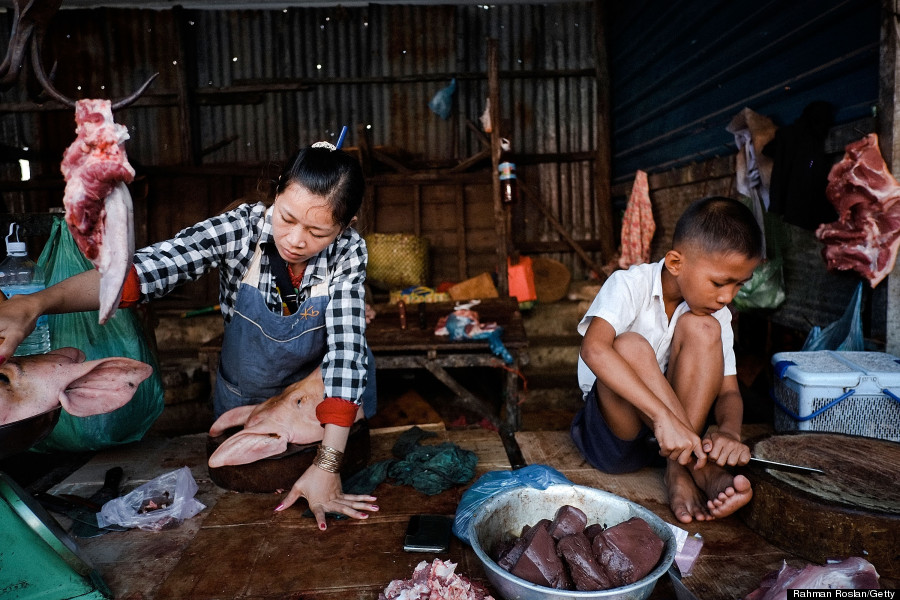 Customers and traders start very early in the morning in a wet market on November 26, 2013 in Siem Reap, Cambodia. Cambodian continues their daily life despite a controversial general election, which both the ruling Cambodian People's Party (CPP) and the opposition claim to have won. (Rahman Roslan/Getty Images)
15. This photo of crickets players in Australia.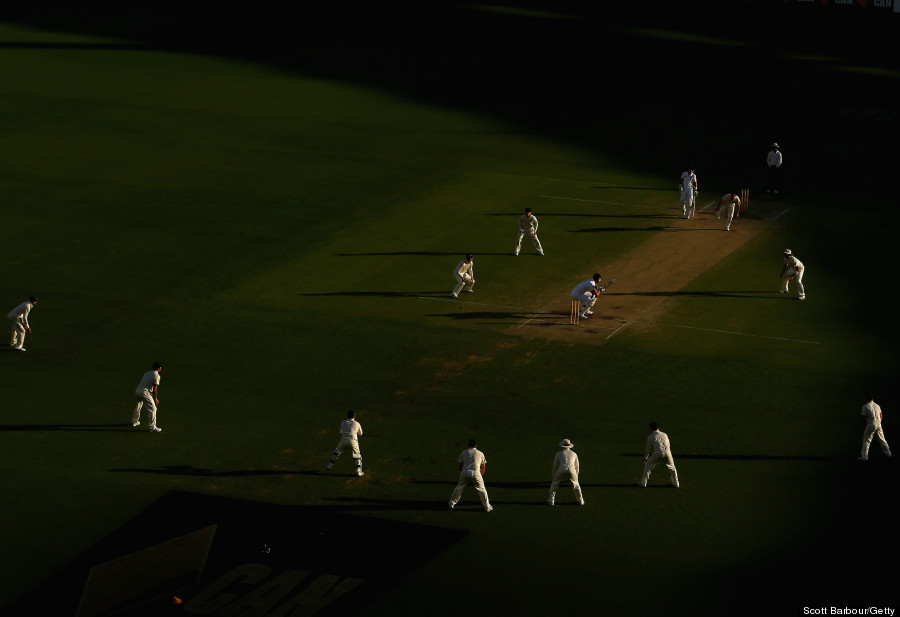 Ryan Harris of Australia bowls to Chris Tremlett of England as all eleven Australians field in close during day four of the First Ashes Test match between Australia and England at The Gabba on November 24, 2013 in Brisbane, Australia. (Scott Barbour/Getty Images)
Let us know your favorite photos in the comments section and check back next week to see new images.
BEFORE YOU GO
PHOTO GALLERY
Moving Image 2013: The Year's Best Photos