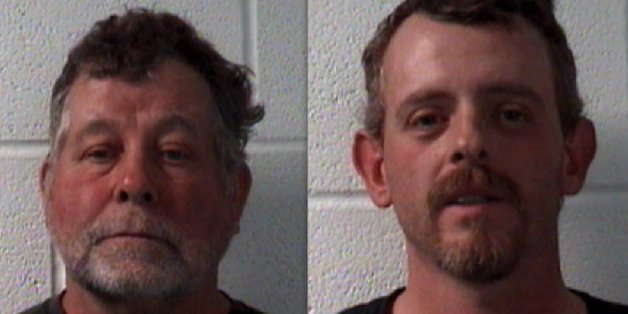 Two men were arrested after what authorities said was a violent fight over a Walmart parking space.
WVVA reports that 61-year-old Ronnie Sharp and 35-year-old Christopher Jackson were arrested on Thursday night at a Walmart in Claypool Hill, Va.
Sharp allegedly threatened Jackson with a firearm and then cut Jackson's arm with a knife "down to the bone," according to WVVA.
Sharp is charged with malicious wounding and brandishing a firearm.
Jackson, who was treated at a local hospital for his wounds, is charged with disorderly conduct and assault and battery.
Sadly, reports of violent altercations linked to holiday shopping have already started to trickle in.
The Post-Standard highlights several examples, including a Star Ledger report of a man who was pepper sprayed by police after getting into an argument with a Walmart manager in Garfield, N.J.
The Associated Press reported on a Chicago-area cop who shot the driver of a car that was dragging one of his fellow officers on Thursday night. The cop was called to the Kohl's store in Romeoville, Ill., to investigate alleged shoplifting.
And, NBC Southern California reports that a brawl broke out in a San Bernardino County Walmart over line cutting.
BEFORE YOU GO
PHOTO GALLERY
It Happened At Walmart