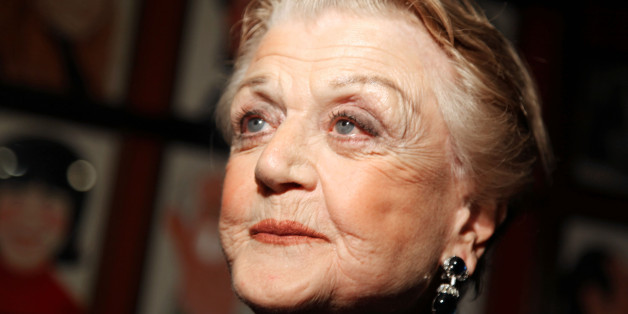 Angela Lansbury is an acting legend, freshly minted with an honorary Oscar for her decades of work. Now the "Murder, She Wrote" star is heading back to the stage in a West End revival of Noel Coward's "Blithe Spirit" as the clairvoyant Madame Arcati.
In 2009, she won a Tony for the same role. The 88-year-old icon hasn't been back on the London Stage in 40 years. She told the Daily Mail, "You could say it's my last chance. It isn't! But you could say that. After all, I am 88 — in my 89th year now. But I've got many more years left. I do believe that."
Recently, Lansbury came into the spotlight when she spoke out against the highly publicized "Murder, She Wrote" reboot, calling it "a mistake." She said, "I suddenly became a worldwide-known character as Jessica Fletcher and really built an enormous audience, which I have to this day." Fortunately, the reboot starring Octavia Spencer may go by a different name, and Spencer will not be playing a revamped Fletcher.
"Blithe Spirit" starring Angela Lansbury is scheduled to debut in March 2014.
BEFORE YOU GO
PHOTO GALLERY
10 Behind The Scenes Shows You Must See