Sotheby's recently had an art world revelation. It dawned upon the iconic auction house that collectors from Russia and Eastern Europe are arriving at contemporary art sales with a bit more money in their pockets than they have in recent years.
According to Art Daily and figures from 2013, spenders from the region are dropping around 45% more money in the contemporary art category alone. In fact, the amount of new bidders from the other side of the Iron Curtain has increased by 33% in total since last year, spanning more than 40 collecting categories over all.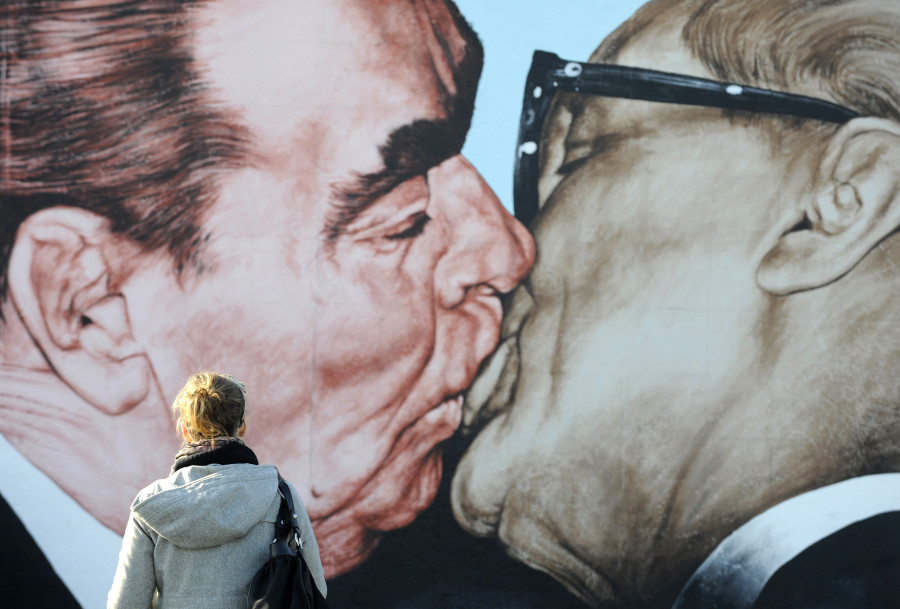 A woman looks at a painting on the so called East Side Gallery featuring the famous kiss between then Soviet leader Leonid Brezhnev (L) and East German leader Erich Honecker by Russian artist Dmitry Vrubel in Berlin on October 20, 2009. (JOHN MACDOUGALL/AFP/Getty Images)
So what did the auction mecca decide to do with these statistics? They've staged the first-ever sale dedicated to both Russian and Eastern European artist from the contemporary realm, pulling together around 100 paintings, photographs and sculptures by figures from Ukraine, the Czech Republic, Hungary, Poland, Georgia, Azerbaijan, Lithuania and Russia. Just when delineations between European Union nations, the enigmatic Eurasia and Mother Russia seemed more malleable than ever, Sotheby's swoops in with their own diplomatic (albeit arguably arbitrary) solution -- the "Contemporary East."
"This sale... offers an opportunity to reconceptualize the region's artistic production," Sotheby's notes on its website, "offering a fresh perspective rooted in long-standing historic relations and cultural heritage."
So is the sale about money and luring the growing segment of young collectors in and around Russia to its bidding block, or is "Contemporary East" an attempt at cultural illumination? Sotheby's is smartly towing the line.
"We are interested in exploring untapped markets with great potential, and bringing new names to the auction block," Jo Vickery, Senior Director and Head of Sotheby's Russian Art Department, explained in a press statement. "There is undoubtedly a huge wealth of artistic talent in Eastern Europe, Russia and the CIS (Commonwealth of Independent States) –- it's a great swathe of Europe spanning dozens of nations, which is still poorly represented in the international art market."
In honor of the sale, which took place this week and earned Sotheby's a relatively modest $3.9 million, we've compiled a list of the 7 Russian and Eastern European artists you should know.
1. Oleg Vassiliev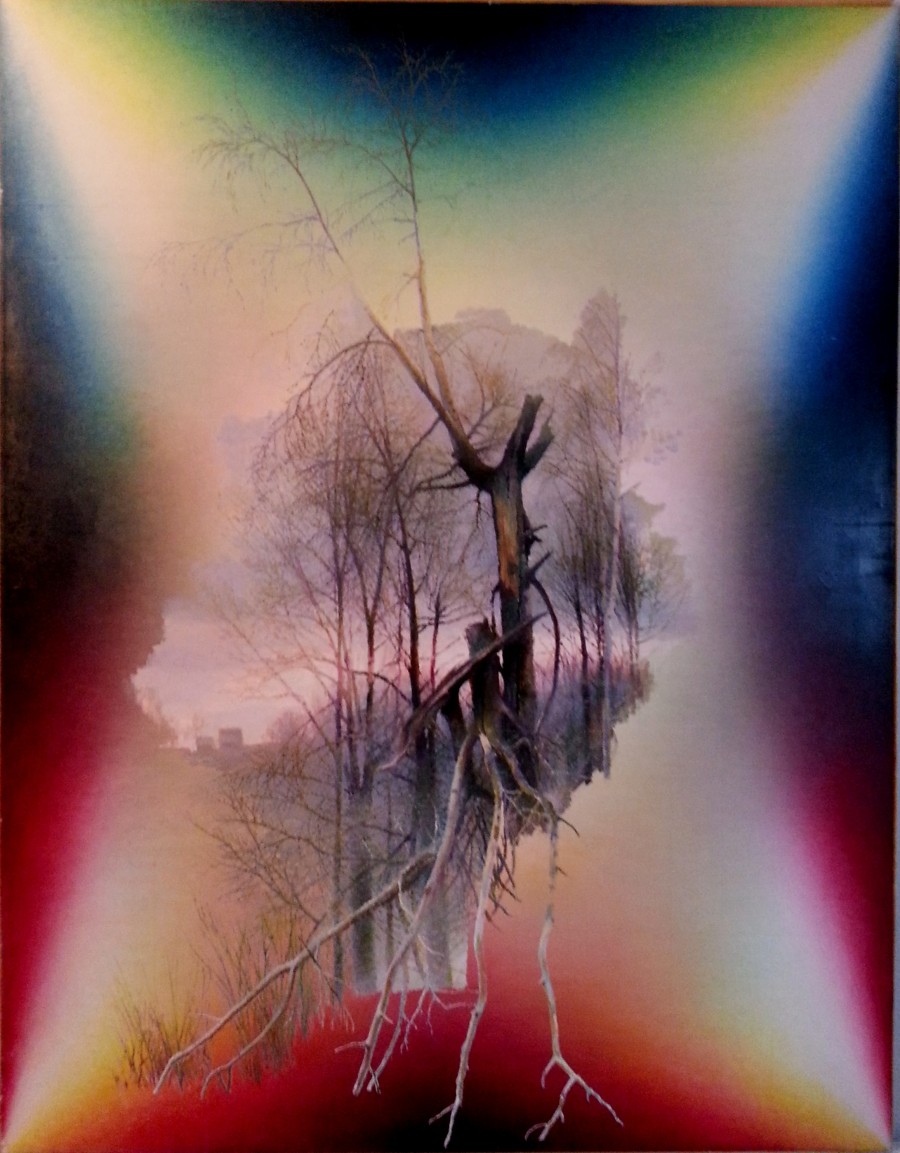 OLEG VASSILIEV, THE BROKEN TREE, 1990, oil and pencil on canvas, 170.4 by 132 cm; 67 by 52 in., ESTIMATE 70,000-90,000 GBP, Lot Sold: 86,500 GBP
2. Konstantin Zvezdochetov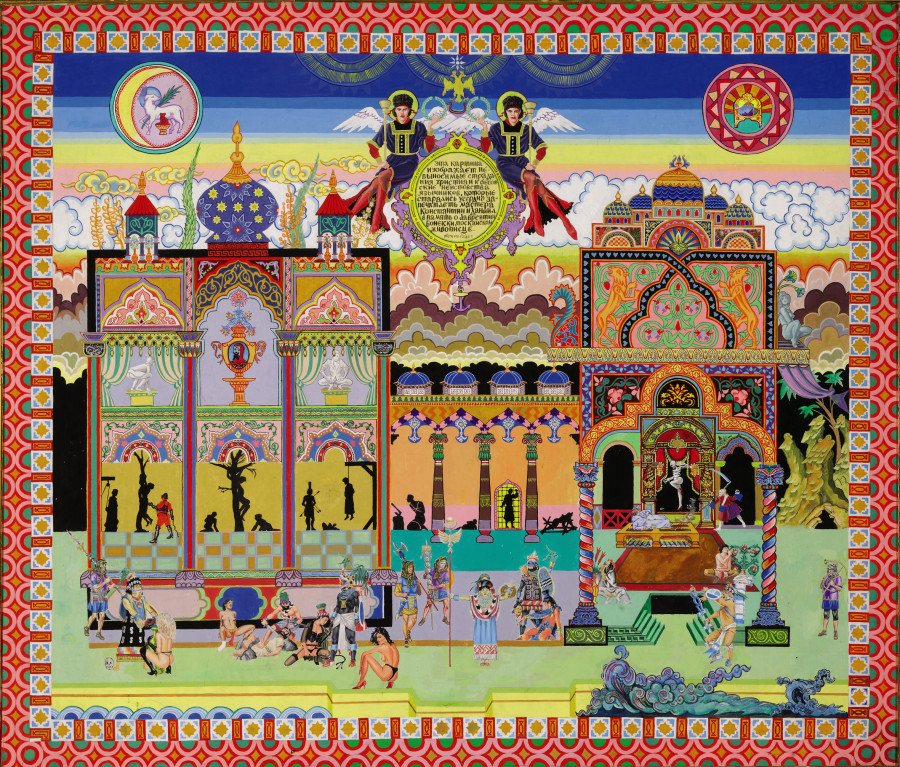 KONSTANTIN ZVEZDOCHETOV, SUFFERING OF THE CHRISTIANS AND SAVAGERY OF THE PAGANS, 1995-2001
oil on canvas, 140 by 163 cm; 55 1/8 by 64 1/8 in., ESTIMATE 25,000-35,000 GBP, Lot Sold: 74,500 GBP
3. Semen Faibisovich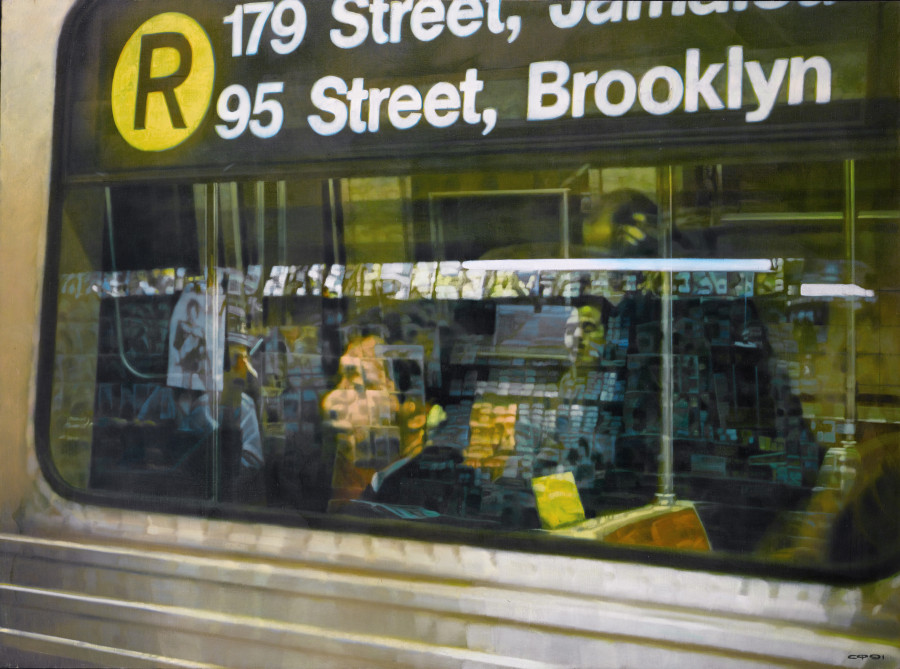 SEMEN FAIBISOVICH, NEW YORK SUBWAY N2, 1991, oil on canvas, 151 by 225 cm; 59 1/2 by 88 5/8 in., ESTIMATE 60,000-80,000 GBP, Lot Sold: 72,100 GBP
4. Timur Novikov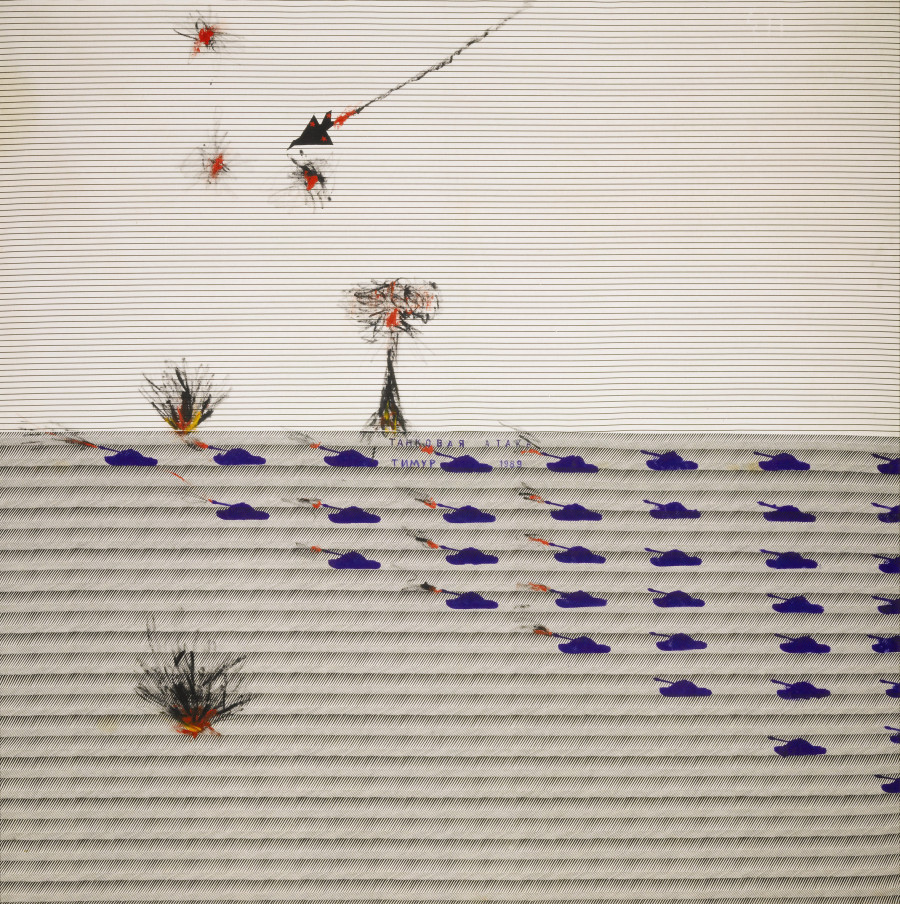 Timur Novikov, TANK ATTACK, signed, titled and dated 1989, oil on textile, 186 by 184 cm; 73 1/4 by 72 1/2 in., Estimate 25,000 - 35,000 GBP, LOT SOLD: 68,500 GBP
5. Ilya Kabakov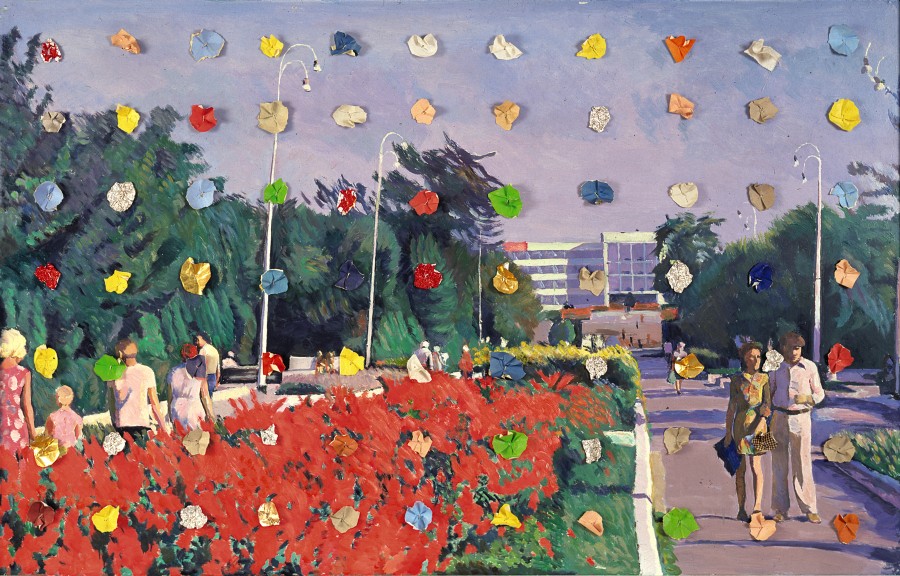 ILYA KABAKOV, HOLIDAYS NO. 6, signed, titled and dated 1987 on the stretcher, oil, collage and mixed media on masonite in artist's frame, 100 by 140 cm; 39 3/8 by 55 1/8 in., Estimate 800,000 — 1,200,000 GBP, LOT SOLD. 962,500 GBP
6. Javad Mirjavadov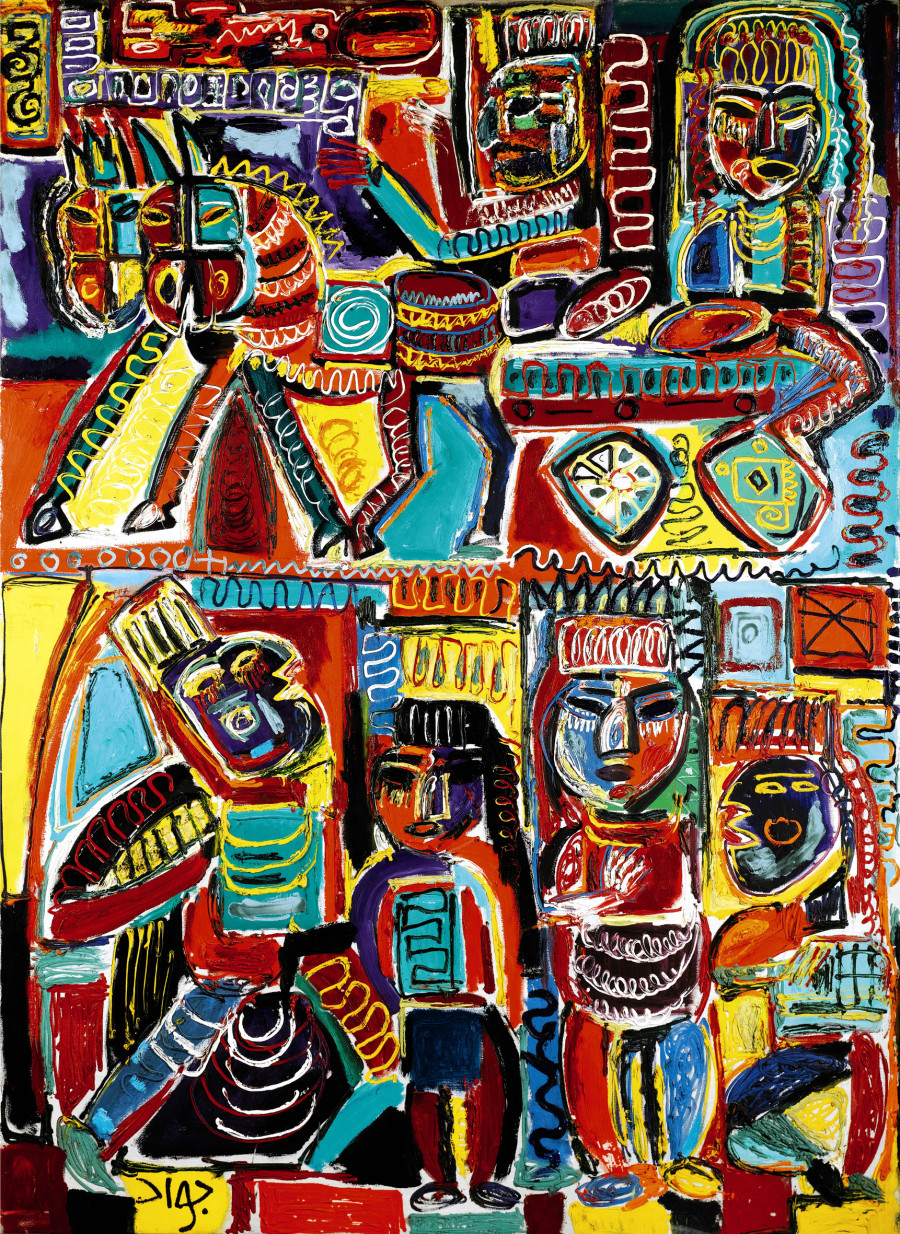 JAVAD MIRJAVADOV, VOYAGE TO MECCA, FROM THE EASTERN MINIATURE IMPROVISATIONS SERIES, 1985-1986, oil on canvas, 205 by 150 cm; 80 3/4 by 59 in., ESTIMATE 50,000-70,000 GBP, Lot Sold: 92,500 GBP
7. Georgy Gurianov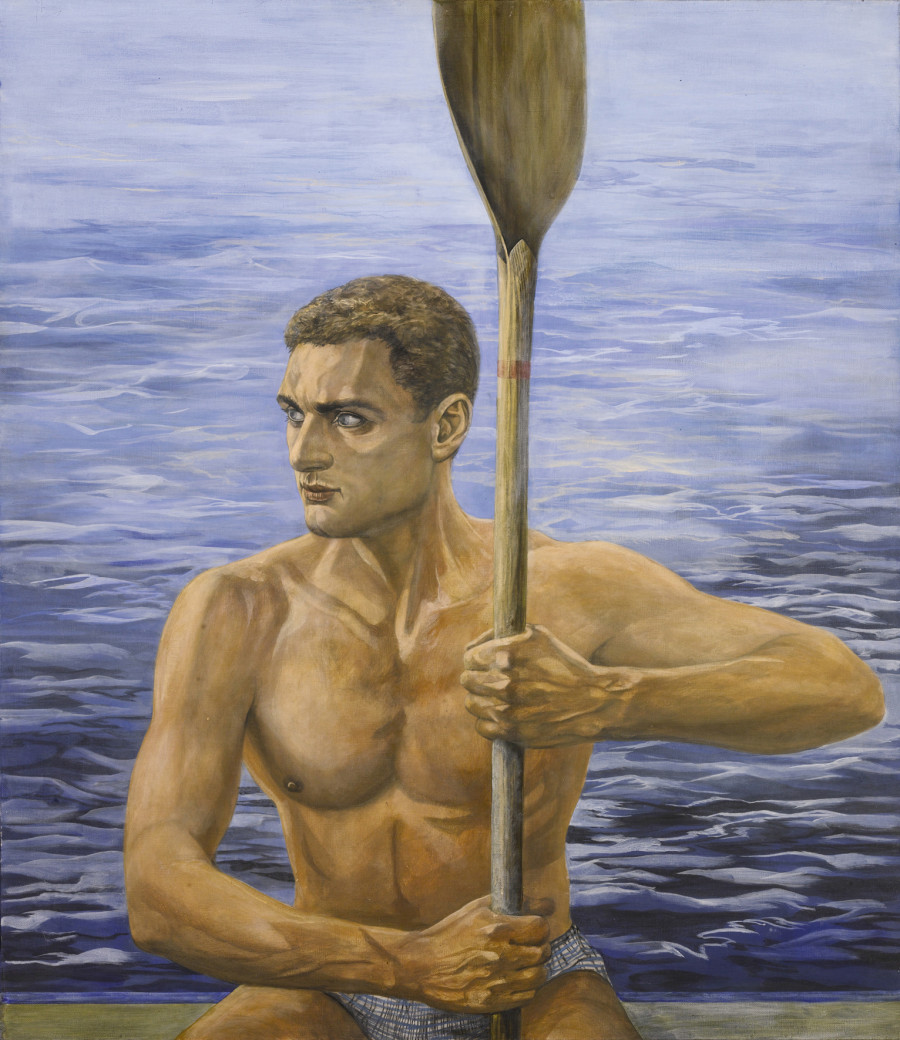 GEORGY GURIANOV, ROWER SERGEY, 1999, acrylic on canvas, 150 by 130 cm; 59 by 51 2/8 in., ESTIMATE 30,000-50,000 GBP, Lot Sold: 188,500 GBP