It's time to resolve the unending but inexplicable confusion over whether girls and boys can play with the same products. Before you head out to shop for the holidays, here is a chart that puts the issue to rest once and for all.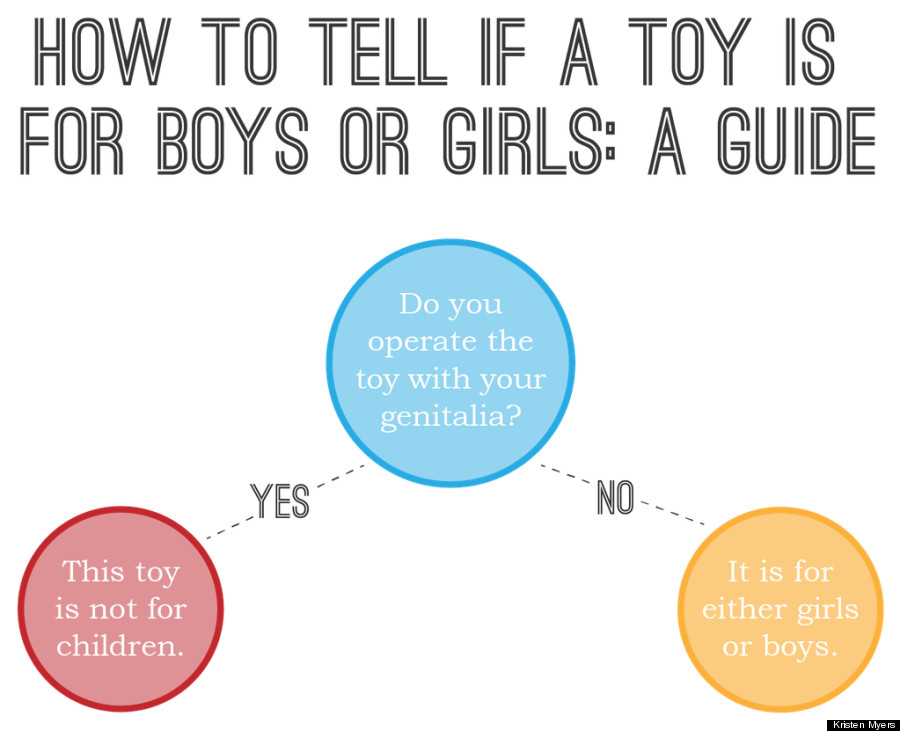 This version was designed by Kristen Myers, but the graphic has appeared in several other iterations. Myers credits Cy and Eva from backinasex.tumblr.com with the original idea.
Riley Maida must be proud.
BEFORE YOU GO
PHOTO GALLERY
Brands That Have Been Updated To Be More "Girly"