Westboro Baptist 'Church' will be picketing Paul Walker's funeral, because harassing grieving people is just part of their creed.
After the 'Fast And The Furious' star tragically died in a car accident at the age of 40, WBC tweeted: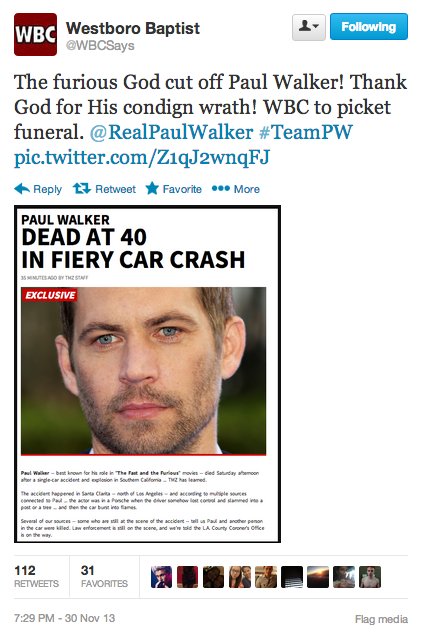 WBC regularly pickets the funeral of soldiers, and they now seem to be targeting celebrities too. Their problem with Walker appears to be that he "taught a nation to be fast & furious."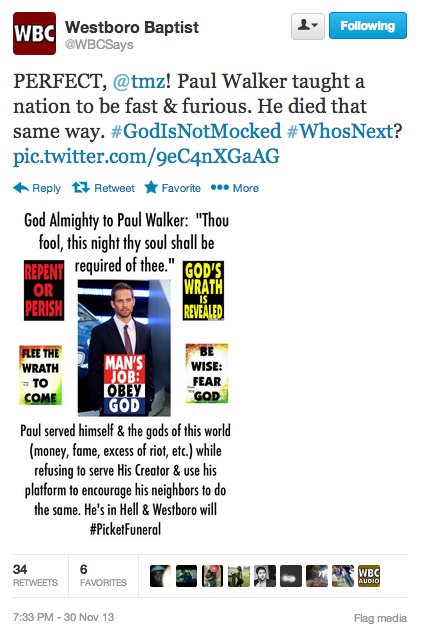 They also created an awful Vine:
If you thought they couldn't get any worse, you'd be wrong, as they later expressed their joy about Walker's death as well as the deaths of the victims of the Metro-North train derailment.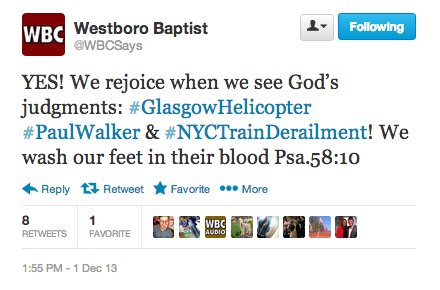 Sickening.
BEFORE YOU GO
PHOTO GALLERY
Westboro Baptist Protests