"Anchorman 2: The Legend Continues" finally arrives in theaters December 18th, but until then you should brush up on your knowledge of the original. Below we've rounded together 11 things from "Anchorman: The Legend of Ron Burgundy" that you probably didn't know. Now you can share them at your next scotch party.
1. The movie could have starred completely different actors.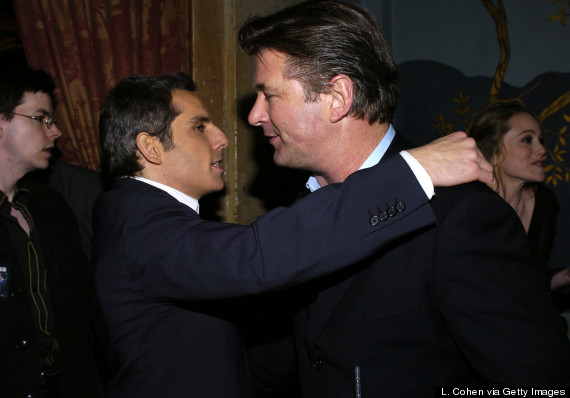 In the original script, director Adam McKay had actor suggestions for all the major newsman roles, none of which (besides Ron) ended up working out exactly as planned.
Champ Kind: Original=John C. Reilly / Actual=David Koechner
Brick Tamland: Original=Chris Parnell / Actual=Steve Carell
Brian Fantana: Original=Ben Stiller / Actual=Paul Rudd
Ed Harken: Original=Ed Harris / Actual=Fred Willard
Garth Holiday: Original=Dan Aykroyd / Actual=Chris Parnell
Frank Vitchard: Original=Alec Baldwin / Actual=Luke Wilson
2. The original plot featured a cannibal Ron Burgundy and ninja monkeys?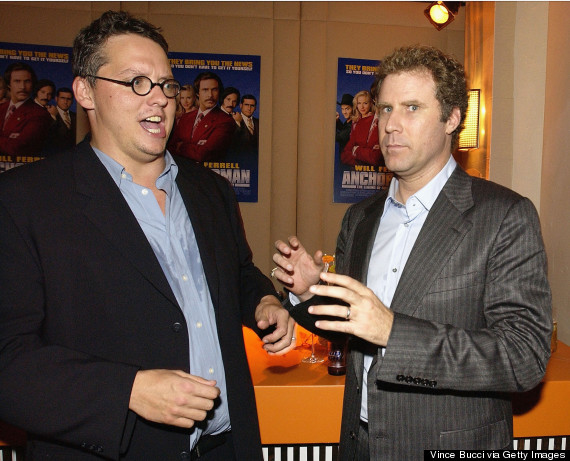 Apparently the original idea for the film involved anchormen stranded on a mountain fighting ninja monkeys. The news anchors were supposed to have been in a plane that crashed into another plane full of monkeys that were knowledgeable in martial arts -- and equipped with throwing stars. The two sides went to battle and the news anchors somehow ended up eating humans.
3. Veronica Corningstone and Ron Burgundy are inspired by actual anchors.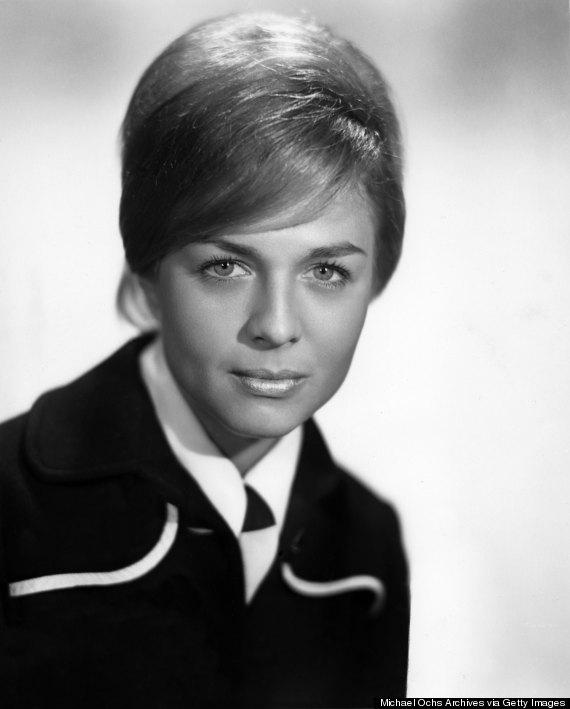 Jessica Savitch, seen above, was a television broadcaster throughout the 70s. Before rising to fame as a host of PBS' "Frontline" and the weekend anchor for "NBC Nightly News," Savitch had a few gigs on various local news channels alongside some chauvinist male anchors. The main inspiration for the setup of "Anchorman" came with her pairing in Philadelphia with an anchor named Mort Crim, in what was one of the first male/female anchor pairings in the country. When asked about his inspiration on the movie, Crim said, "if Will really wants to play this authentically, forget the burgundy; he needs lime green polyester pants, and sideburns down to his ankles. Everyone who's old enough to remember knows, that's how we dressed at the time."
Savitch died in a car accident in 1983. Her book, "Anchorwoman," features a quote on the back cover from one of her station advisors that read, "There's no broads in broadcasting."
4. The movie was pitched unsuccessfully multiple times to DreamWorks.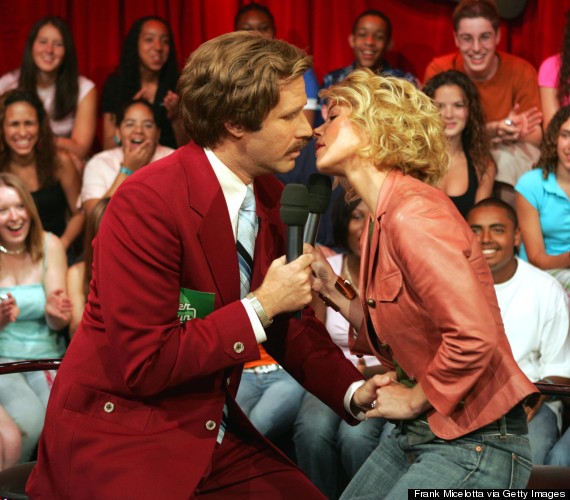 IMDb claims that the film was pitched to DreamWorks nearly 20 times unsuccessfully. A 2004 New York Times article documented struggles in the pitch process, writing that DreamWorks execs convinced the studio that Will Ferrell was "not a movie star."
5. Amy Poehler was originally in the movie but her role was entirely cut.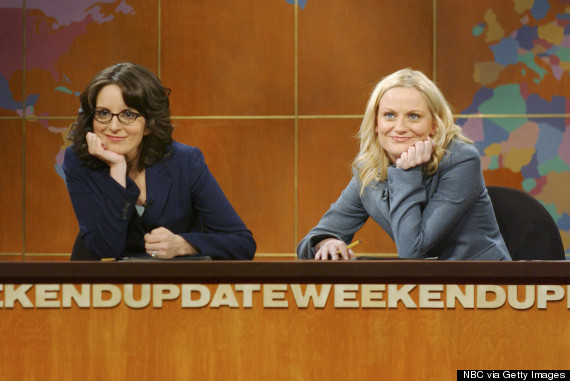 Amy Poehler told Vulture in an interview earlier this year that even at the time she suspected her small role as a bank teller would be cut.
"Even back then, I was like, 'This movie is so long, I'm never going to make it in this,'" Poehler said.
6. Maya Rudolph, Justin Long, "Freaks and Geeks" alums and many other popular actors were also cut.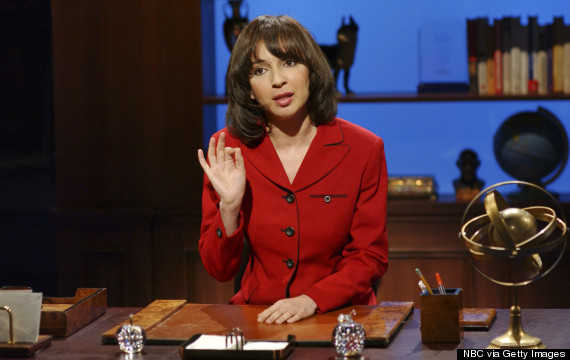 The original plot line featured an eco-terrorist group that starred Maya Rudolph, Kevin Corrigan, Public Enemy's Chuck D and Tara Subkoff. The team was called "The Alarm Clock" and the climax of the film was supposed to be Ron Burgundy and the news team rescuing Veronica from them. This plot line, as well as cameos from Justin Long, "Freaks and Geeks" alums (producer Judd Apatow's short-lived television show), and many other actors ended up being cobbled together for a DVD release called "Wake Up, Ron Burgundy."
7. Wes Mantooth and the Channel 9 news team had their own street turf.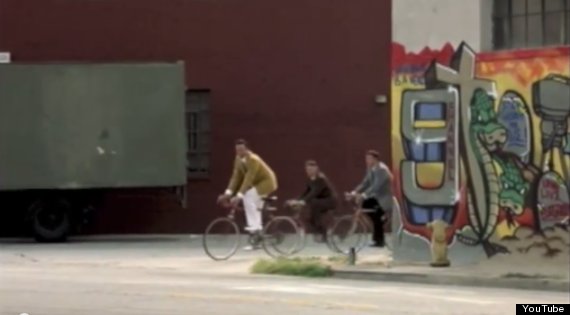 In the beginning of the anchor fight scene after Burgundy and his Channel 4 news team walk into an abandoned lot, a Channel 9 graffiti tag can be seen as Mantooth and his anchors bike over. Presumably this means that Channel 9 has their own street turf.
8. There's a Jon Hamm and Adam Scott "easter egg," even though neither was famous in 2004.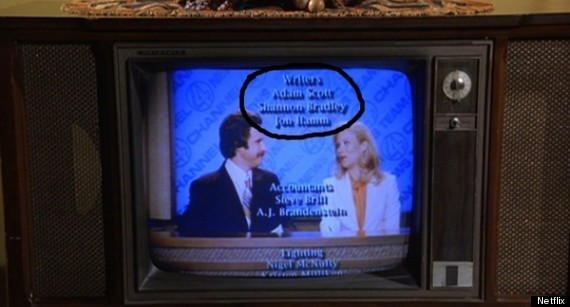 Paul Rudd and Jon Hamm were roommates and actually knew each other as teenagers. Adam Scott and Paul Rudd have been best friends for 20 years after meeting in acting school during the early 90s. In 2004, Scott was perhaps still best known for his short role as Griff in "Boy Meets World," while Hamm had made small appearances on a number of television shows.
9. The title of the movie is based off a porn documentary.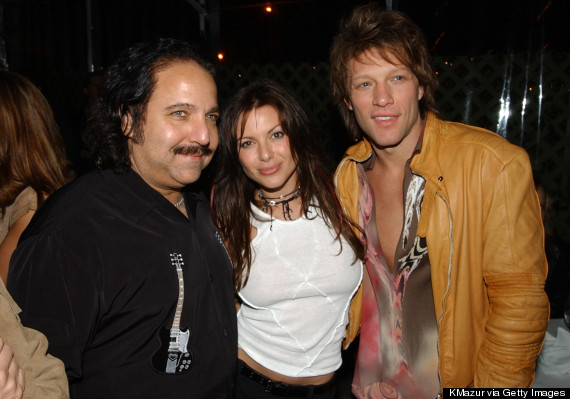 "Porn Star: The Legend of Ron Jeremy" came out in 2001 inspiring the title, "Anchorman: The Legend of Ron Burgundy." The latter film's tagline, "His news is bigger than your news," also obviously came from the Jeremy documentary.
10. There are a few Mary Tyler Moore references.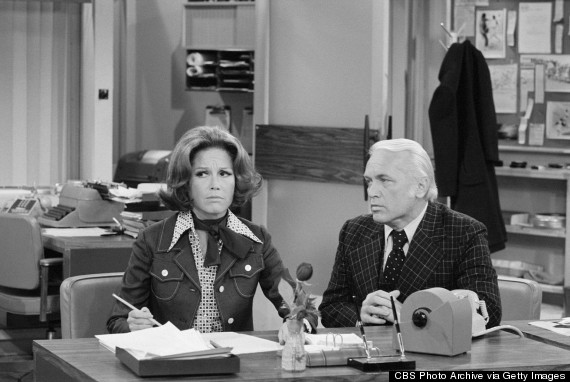 Ron's dog, "Baxter" is named after the anchor, Ted Baxter, from "Mary Tyler Moore." Also, the head of the "Anchorman" newsroom is named Ed, a reference to actor Edward Asner, who played head of the newsroom Lou Grant in "Mary Tyler Moore."
11. Ron Burgundy had "about 11 homosexual experiences" in the 70s.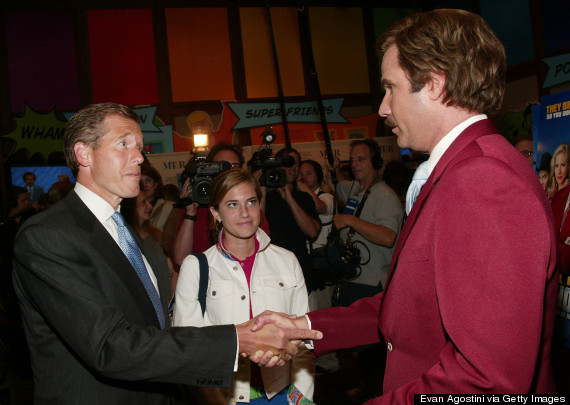 This isn't actually in the movie, but during an interview with Bill Kurtis back in 2004, Ron Burgundy revealed that the 70s were a very different time, and back then he'd had "about 11 homosexual experiences." As an added bonus, the picture above shows a teenage Allison Williams meeting Ron Burgundy with her father, almost a decade before she would star in HBO's "Girls."
Time for scotchy scotch scotch after all that reading. You've earned it.