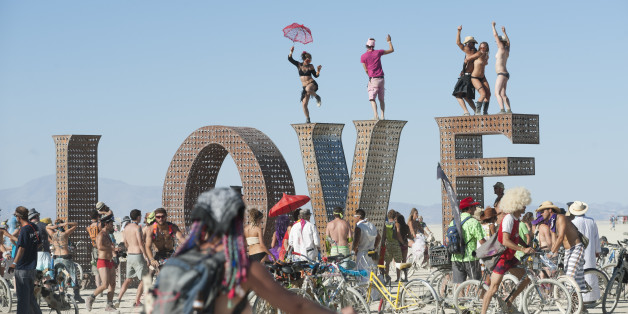 The agreement finally reached in Burning Man's year-long legal battle with Nevada authorities has come under fire by the case's overseeing judge, who is none too pleased with the settlement or the festival's nudity around children.
Last month, the organizers of Burning Man -- a weeklong arts festival in the Black Rock Desert of Pershing County, Nev. -- agreed to shell out the funds to cover security, insurance and other services at the event. The agreement settled a lawsuit the organizers filed against the county after it imposed a $1.50-per-head fee for festivalgoers, who totaled upwards of 60,000 this year.
Under the agreement, Burning Man organizers agreed to pay Pershing County an estimated $240,000 a year for the next 10 years and will also reimburse the sheriff's office and district attorney for the costs related to the most serious felony arrests at the festival. In a separate agreement with the U.S. Bureau of Land Management, the organizers would be required to maintain up to $1 million in insurance coverage.
But when they asked U.S. District Senior Judge Robert C. Jones to dismiss the case last week, he shot back at both sides and called the agreement illegal, the Associated Press reported.
"You committed virtually a fraud on the federal court and the county commission," Jones said in court, announcing he will be filing complaints with the state bar association against all lawyers involved in the case.
"You give them virtually a veto authority over what the sheriff is doing," he said, suggesting that the county had waived its right to enforce state laws, including the sheriff's office's ability to ban children from events they deem obscene. Burning Man, Jones said, exposed children to people "running around nude on the desert."
Both sides said that he misunderstood but were met with remarks from Jones that they should return to law school or be disbarred.
Both sides believe the deal will stay intact but await a final ruling from Jones this week.
CORRECTION: This article has been updated to reflect corrections in the Associated Press report pertaining to the details of the settlement.
BEFORE YOU GO
PHOTO GALLERY
Burning Man 2013