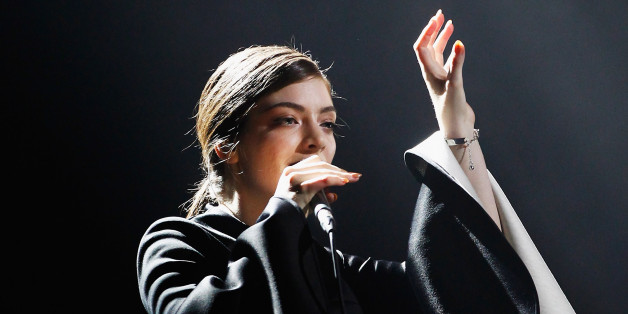 The singer of our favorite song of the year has now provided us with her favorite songs of the year. Lorde, Billboard champion and Queen Bee, has named Daft Punk's "Get Lucky" and Drake's "Hold On, We're Going Home" among her most beloved songs of 2013. Not listed in Lorde's rankings, however, are other chart-toppers, such as Miley Cyrus, Robin Thicke, Justin Timberlake and Jay Z. (Leave those to the stodgy music critics whose palettes aren't as dynamic as our 17-year-old powerhouse.) Here's her top 10, as seen on Triple J Radio.
Jungle -- "Drops"

Lo-Fang -- #88"

Deptford Goth -- "Feel Real"

Kanye West -- "Hold My Liquor" (feat. Chief Keef and Justin Vernon)

Major Lazer -- "You're No Good" (feat. Santigold, Vybz Kartel, Danielle Haim & Yasmin)

Majical Cloudz -- "I Do Sing For You"

Drake -- "Hold On, We're Going Home"

Daft Punk -- "Doin' It Right" (feat. Panda Bear)

Daft Punk -- "Get Lucky" (feat. Pharrell Williams)

James Blake -- "Overgrown"

[via Triple J Radio]
BEFORE YOU GO