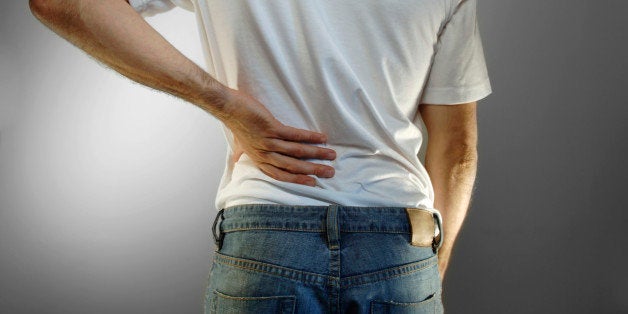 It's not necessarily age that's slowing you down, it could just be the aches and pains that accompany it.
Researchers interviewed the participants in their community or residential care facilities and assessed their cognitive and physical health. Just under three-quarters of those who experience debilitating pain said they experience pain in several parts of their body.
"Pain is common in older adults and one of the major reasons why we start slowing down as we age," said lead investigator Kushang V. Patel of the University of Washington in a release.
Adults suffering from pain reported lesser muscle strength and were 72 percent more likely to be unable to walk a several blocks.
Researchers say the findings highlight the need for greater public health action for pain management among the aging. "Considering that pain is often poorly managed in the geriatric population, our findings underscore the need for public health action, including additional epidemiologic research and the development and translation of interventions aimed at improving pain and function in older adults," Patel said.
One of the problems with aging adults is that with multiple health concerns, it can be difficult to pinpoint the root of their pain, Huffington Post blogger and physician, Richard Besdine wrote. Many physicians disregard complaints of pain as simply a side effect of aging or simply don't have adequate pain management training, Besdine said.
Doctors say the keys to fighting pain in old age are to try to diagnose the cause early on whether it's fibromyalgia or arthritis, manage a healthy weight, get some exercise, and try to get proper fitting shoes.
Click through our slideshow below for some simple exercises for post 50s.
BEFORE YOU GO
PHOTO GALLERY
Exercise Over 50