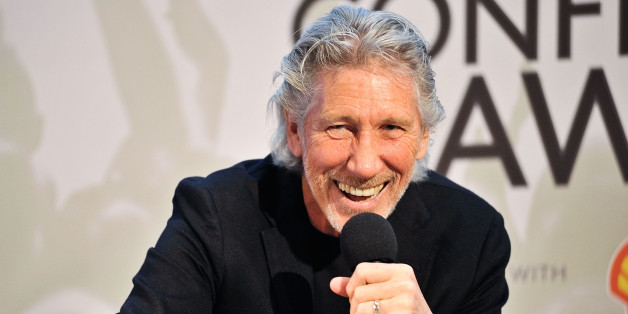 Pink Floyd alum Roger Waters made waves earlier this year when he was accused of anti-Semitism for both his support of a boycott of Israel and the use of the Star of David in his live shows. With Waters' The Wall tour wrapping up, the 70-year-old rock legend is defending his actions, and explaining his use of the imagery.
"I worry about it every day," Waters told Billboard about the charges that he offended the Jewish community. "It's a huge concern to me that I would be considered to be a bully."
Waters went on to address his performance of "Goodbye Blue Sky" on the tour, which featured an inflatable pig with the Star of David on it, among dictatorial symbols. This came after Waters asked other musicians to boycott Israel because of the ongoing conflicts with Palestinians.
Alon Onfus Asif, an Israeli who attended Waters' show in Belgium, said at the time: "I came to the concert because I really like his music, without any connection to his political stance toward Israel. And I had a lot of fun, until I noticed the Star of David, on the inflatable pig. That was the only religious-national symbol which appeared among other symbols for fascism, dictatorships and oppression of people. Waters crossed the line and gave expression to an anti-Semitic message, beyond all his messages of anti-militancy."
"'Goodbye Blue Sky' is all about and how I feel about the fields of the earth being bathed in blood because we're so determined to bombard our fellow man with our bit of ideology, or our bit of this, or our religion, and some took issue with that," Waters said. "Since then, because of the complaints from some of the Jewish community, we've added a crucifix and star-crescent."
For more from Waters, head over to Billboard.
BEFORE YOU GO
PHOTO GALLERY
Roger Waters "The Wall" San Francisco