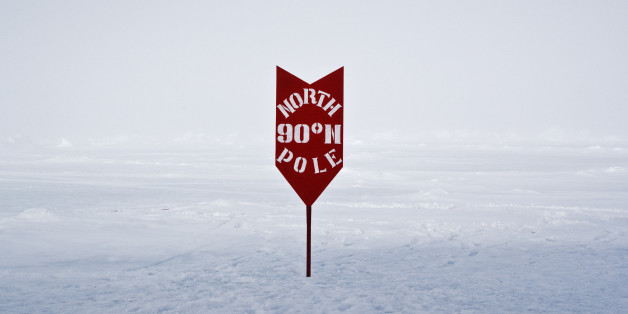 Watch out, Santa. Canada is crowding your turf.
According to The Globe and Mail, Canadian Prime Minister Stephen Harper instructed officials to include the North Pole in the country's upcoming Arctic claim submission to the United Nations.
But Canada may not be the only one. As The Wall Street Journal's MarketWatch notes, Russia and Denmark have also expressed interest in claiming the North Pole.
Countries must submit proposals to the U.N. Commission on the Limits of the Continental Shelf to request an extension of their nautical borders. Currently, under international law, Canada, Denmark, Norway, Russia and the U.S. -- the five countries with territories near the Arctic Circle -- are allotted 200 nautical miles from their northern coasts.
Nations may extend their territories up to 350 nautical miles, if granted approval by the U.N. commission. Usually, a country must prove that the seabed is a natural prolongation of its land territory.
No government currently has political sovereignty over the North Pole. (Though that has not stopped Russia from trying to lay claim.)
If the Globe and Mail report is accurate, it seems Canada wants to triumph over other nations in the region and gain permission to extend its northern sea boundaries up to the resource-rich North Pole. When the Agence France-Presse reached out to confirm the report, Harper's office said the following: "Canada is in the process of securing its sovereignty over the north."
The Arctic is prized for the undiscovered energy resources it may hold, including gas, oil and renewable energy sources. The area also carries the potential for increased commercial shipping zones.
While preliminary proposals for arctic seabed development must be submitted to the U.N. by Friday, it's unlikely that a decision will be made to award rights to the North Pole any time soon.
BEFORE YOU GO