During Chris and Roberta O'Key's 1996 honeymoon, the new bride commented that she wished they could feel like newlyweds year after year.
"Why can't we?" Chris asked. The Tucson, Ariz. couple has exchanged vows every year since.
In a recent interview with the Arizona Daily Star , the pair reminisced about their 18 weddings in places all over the world, including Scotland, Maui, Hawaii, Telluride, Colo., the Bahamas and this year in Austin, Texas. They will celebrate 17 years of marriage on December 6.
Over the years, the weddings have served a purpose greater than sustaining that newlywed feeling; Roberta says the ceremonies have lifted her spirits after a major health scare 10 years ago. A bad reaction to an antibiotic compromised her immune system, which required 30 different operations and forced her to give up her job as an investment banker. She also suffered minor memory loss as a result.
"My whole world stopped, but my faith has been able to bring me through it," she told the Daily Star. "Hope is so important. It gives me hope that, 'Oh, we're going to have another wedding.' That helps when I'm down."
Roberta told The Huffington Post that her husband has been her "rock" through the ordeal and has never missed a doctor's appointment.
"He is a very handsome, successful man, who could of easily walked out on a sick girl," she said. "He married a successful, beautiful woman, and has since seen my weight go to down 95 pounds and to up 180 and back and forth. But he is a man of character. In sickness and in health, has stood by my bed and side, nursed and taken care of me. God knows where I would be without him."
In recent years, the cost of medical bills has forced the O'Keys to cut back on their Big Day budget. But Chris still buys Roberta a new ring every year, and she tries to wear as many of the 18 rings as she can fit on her fingers at one time.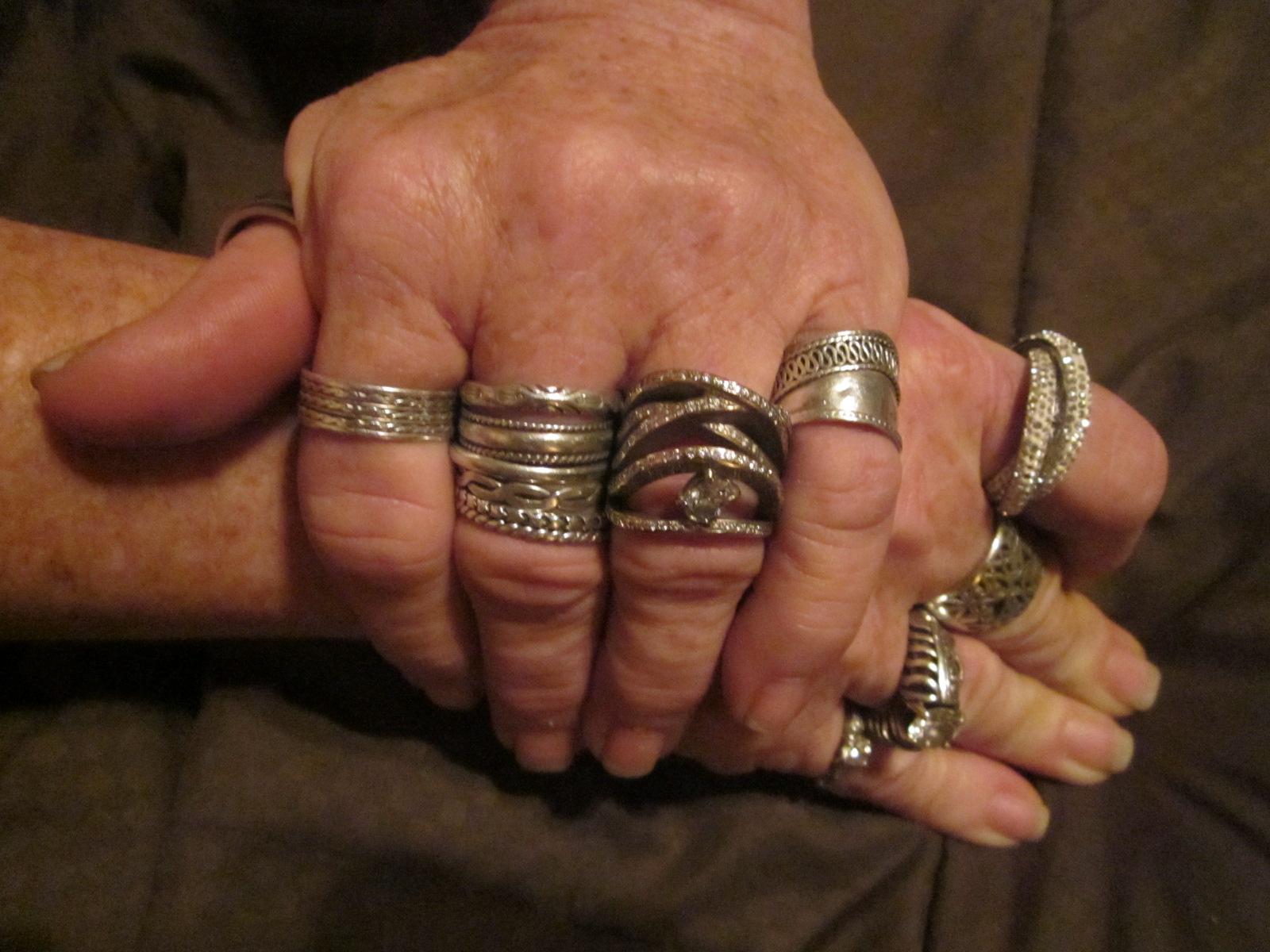 When asked about the secret to their 17-year marriage, Roberta said it's about finding the humor in any situation -- no matter how rough things get.
"Life is like a poker game," she told HuffPost Weddings. "You never know what cards you are going to get, but it's more important how you play those cards. We laugh a lot. Through my health journey, I have learned how fragile life can be so it is important to choose to look for the good and the funny. Although I have been through some not-so-funny things, I try to keep them in perspective. I am alive and that is good. We don't sweat the small stuff. If he leaves his towel on the floor, will nagging him about it make him want to marry me all again? I try to always keep that in the back of my mind."
Head over to the Arizona Daily Star for the full story. Then, check out the slideshow below for photos from the couple's many weddings.
All photos courtesy of Roberta and Chris O'Key.
PHOTO GALLERY
BEFORE YOU GO
Roberta and Chris O'Key
PHOTO GALLERY
Roberta and Chris O'Key
Keep in touch! Check out HuffPost Weddings on Facebook, Twitter and Pinterest.