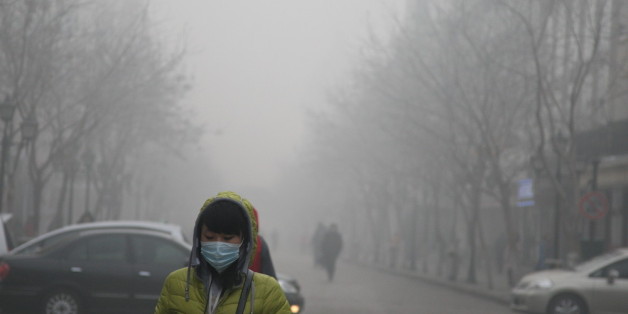 China may have a solution to its extensive air pollution problems.
According to local media, the government is mulling over a plan to combat China's smog with artificial rain.
Beijing News obtained a document released by the China Meteorological Administration that stated local authorities will be able to manipulate the weather to improve air quality during bouts of heavy smog by 2015, reports independent news site China Dialogue. The plan would involve cloud seeding, a process of releasing chemicals -- silver iodide, for example -- into the upper part of clouds in an attempt to stimulate precipitation.
As China Dialogue notes, the plan is not that far out of the ordinary, since local governments in China have used this technique to dispel air pollution in the past. It seems the idea has actually been kicked around for some time; the CMA first revealed details on the weather modification proposal last year. At the time, Caixin Online reported that China sought to increase precipitation over the country by 3 to 5 percent over a period of five years.
While cloud seeding can work in targeted areas, the process may not be an optimal solution for China's widespread smog problem.
Steven Siems of Australia's Monash University explains that smog is made of soot and dust particles, which already act as the catalysts for the formation of ice particles. "If it hasn't rained already, Siems reasons, then adding more particulates in the shape of silver iodide won't help," The New Scientists writes.
This week, cities in parts of China were hit with another heavy dose of smog. Some schools in eastern China were forced to close Thursday due to the hazardous air pollution. Local media in Nanjing reported that fine particulate matter readings reached 354 PM2.5; values above 300 are considered hazardous.
BEFORE YOU GO
PHOTO GALLERY
Pollution In China