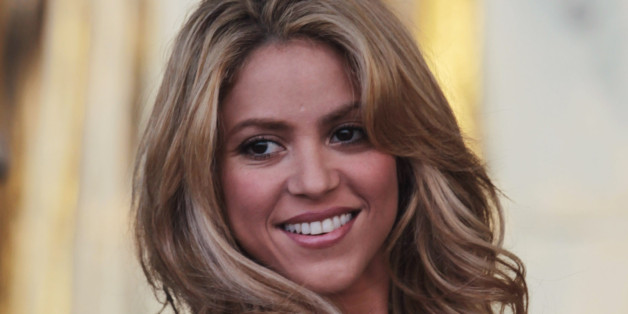 By Michael Lopez

Who needs Rosetta Stone when you've got Gloria Estefan in your corner? The iconic Cuban songstress reportedly coached Shakira on all of her English before she became a crossover star.
In a recent interview, Gloria revealed that Shaki had a tough time mastering Ingles. So to help prepare her for international success, Estefan offered several bilingual tips.
"When Shakira began working with us, she did not know English," Gloria revealed. "So I had to translate the songs from the album Laundry Service for her and convince her that she could do a triumphant job."
These days, Shaki's English seems to be doing just fine. In fact, she's just about ready to entertain American audiences again as the next major coach on The Voice.
Read more Blogamole's News and Chisme here.

BEFORE YOU GO
PHOTO GALLERY
Our Favorite Colombianos!