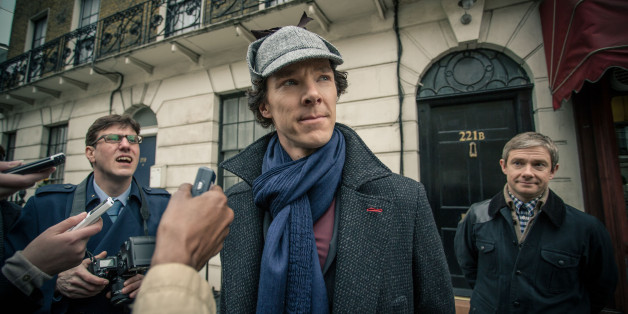 On Jan. 19 "Sherlock" fans will finally find out what happened to the world's greatest detective when the PBS series returns for a third season.
PBS has released some images from the upcoming season, and while the pictures may not give away much plot-wise, one thing is for certain: Sherlock is very much alive.
Like the previous two seasons, the third season will consist of three episodes:
"The Empty Hearse" -- Sunday, January 19
"The Sign of Three" -- Sunday, January 26
"His Last Vow" -- Sunday, February 2
In addition to the three episodes, the BBC in the UK will debut a mini-episode online on Christmas Day, which will serve as a prequel to the third season. No word yet on whether PBS will also screen the mini-episode stateside.
Check out the new "Sherlock" images below and tune into the season premiere on Jan. 19 on PBS.