Monuments and landmarks take a lot of hard work to complete. And unfortunately sometimes there's just not enough money or manpower to finish the project.
But that doesn't mean that an unfinished monument can't be beautiful. These seven landmarks around the world are incomplete and totally awesome. They're all worth a visit!
1) Hassan Tower, Morocco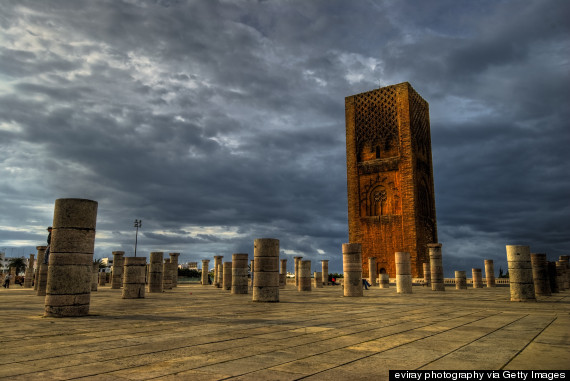 The minaret of an uncompleted mosque in Rabat, Morocco, the Hassan Tower was intended to be the largest minaret in the world when construction began in 1195. The tower site was granted UNESCO World Heritage Status in 2012.
2) Unfinished Church, Bermuda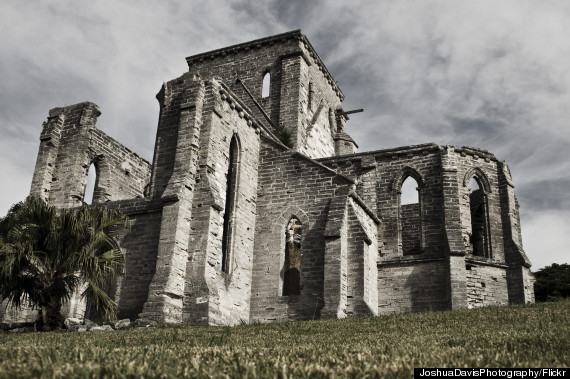 The Unfinished Church in St. George, Bermuda, was built in 1874 but never was completed due to funding issues.
3) Cathedral of St. John the Divine, New York City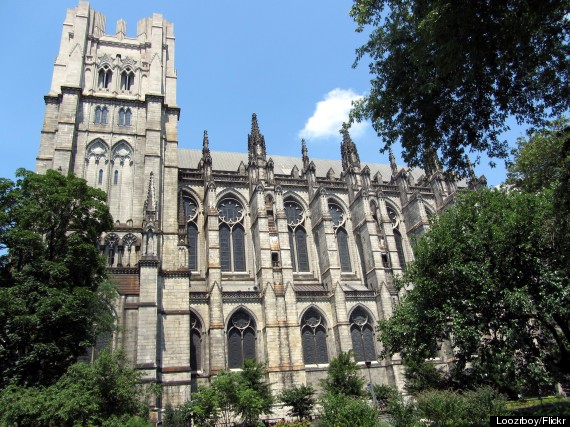 The Cathedral of St. John the Divine is considered an unfinished masterpiece. Construction began in 1892 and the church has faced conflicting design opinions and stalls in building. Construction and restoration continue to be ongoing.
4) National Monument, Scotland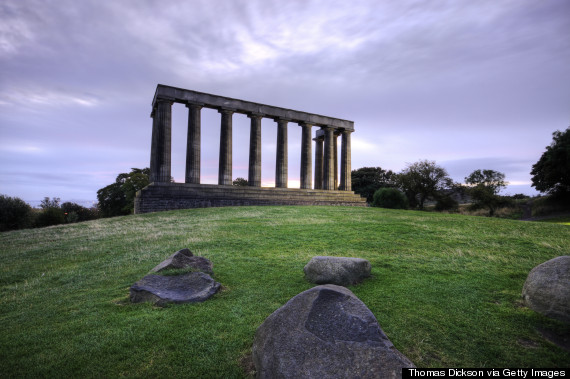 Scotland's National Monument is a memorial to Scottish sailors and soldiers who died during the Napoleonic Wars. Construction began on the monument in 1826 and due to lack of funding was never completed. The original plan modeled it after the Parthenon in Athens.
5) La Sagrada Familia, Spain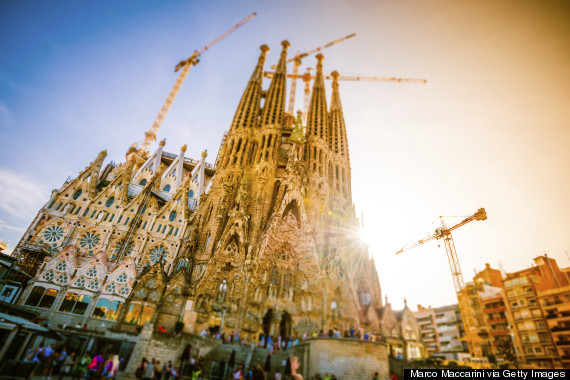 Gaudi's famous Barcelona church has been under construction for more than a century. Eight of the basilica's 18 towers were completed in 2011. The completion date is always being pushed farther into the future, but currently it's approximated to be sometime in 2026 or 2028.
6) Crazy Horse Memorial, South Dakota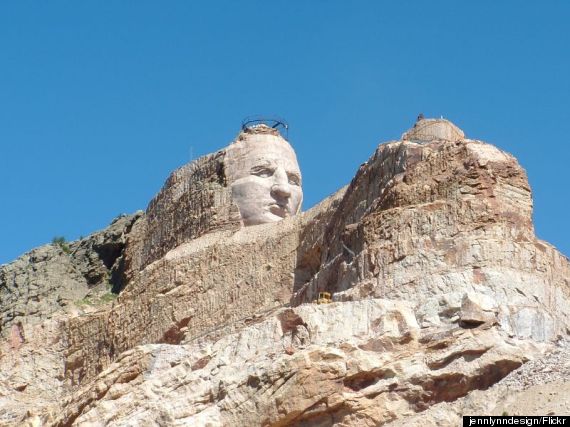 The giant Crazy Horse Memorial has been in the works since the 1940s. Carved into a mountain in the Black Hills, the monument was created in response to Mt. Rushmore, just southwest of where Crazy Horse stands. Crazy Horse was a Native American leader of the Oglala Lakota. He fought against the United States government's encroachment on his tribe's territories and lead a war party to victory at the Battle of Little Bighorn in 1876. The original sculptor died in 1982, so the finish date on the monument is unknown.
7) Ryugyong Hotel, North Korea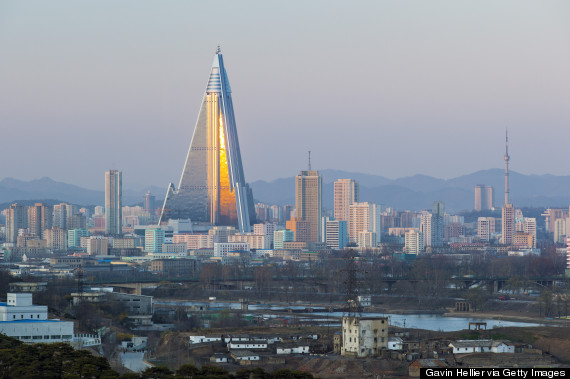 Pyongyang's pyramid-shaped skyscraper has been under construction since 1987. In 1992, construction stopped due to economic crisis after the fall of the Soviet Union and then resumed in 1998. The exterior was said to be complete in 2012 but the hotel itself has never opened.

BEFORE YOU GO
PHOTO GALLERY
Most Striking National Monuments