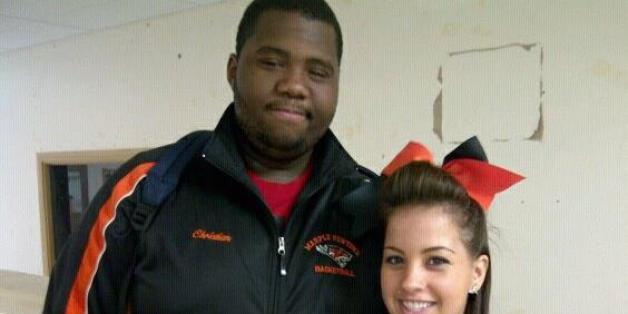 A family mourning their murdered son who had special needs could not afford a proper burial, so the Internet stepped in to make it happen.
Christian Massey, 21, was shot five times and killed on Saturday in Philadelphia when he refused to give up his brand new pair of $300 "Beats by Dre" headphones to a thief who has yet to be identified, the Philadelphia Inquirer reported.
Massey's family was beginning to cope with the loss of their son who had intellectual disabilities and played varsity sports, but they could not pay the hefty costs to put him to rest.
So, a friend turned to Imgur, a popular photo sharing site, for help and readers fulfilled the request within five hours, Brittany Stone, a publicist at Knock Twice, LLC, told The Huffington Post.
In the wake of the tragedy, Thelma Hodge, Massey's aunt, told the Inquirer that the family couldn't even afford to retrieve his body from the morgue.
"It's really been a mess. Everyone is trying to deal with this and it's killing us all," she told the paper. "Neighbors won't cooperate [with police]. And now this. Christian was a good kid, a great kid, who wouldn't harm anyone. He's the kind of kid who would do anything for you."
That's when a friend of Massey's, who attended Marple Newtown High School with him, decided to share the tragic story with Imgur on Thursday in hopes of inspiring readers to donate.
Massey's friend posted moving photos of the murdered man, giving a peek into just how much this athlete was loved by his community.
He was often referred to as the "Gentle Giant" and successfully completed high school when he was 21, his friend wrote.
Massey began his studies at the Don Guanella School, a school for boys with special needs, and then transitioned to Marple, a mainstream school, where he played varsity football for two years and varsity basketball for one, according to the Inquirer.
Donations for the slain man's funeral were collected that very day.
"He was loved by all," Massey's friend wrote, "and was truly an amazing person."
Though Massey's funeral expenses have been covered, supporters can still help honor his memory.
Marple Newtown High School has established the Christian Massey Award, an honor that will be given to one senior who exhibits the qualities that Massey demonstrated while in school. Donations can also be made in Christian Massey's name to the Special Olympics. Find out more here.