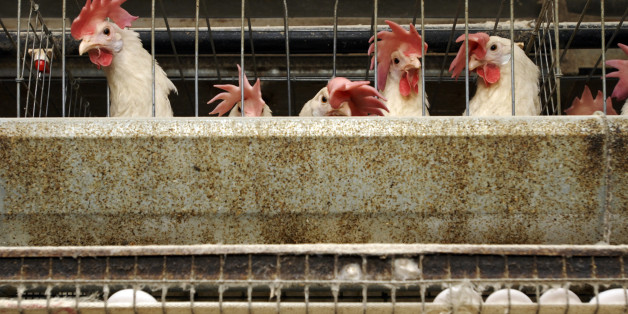 A group of law professors have written to the House and Senate blasting a controversial amendment to the farm bill currently undergoing negotiations.
Originally published in a study, the letter penned by 14 law professors was obtained by the San Francisco Chronicle and not released publicly. In it, they reportedly criticize the Protect Interstate Commerce Act introduced by Rep. Steve King (R-Iowa), an amendment that seeks to limit states' power to supervise their own farming standards. If passed, the amendment would ban states from requiring agricultural and livestock conditions that are stricter than those in other states, so long as the products are intended for out-of-state sale.
The experts allege that the amendment is a food safety risk, writing that there is "a significant likelihood that many state agricultural laws across the country will be nullified, that public health and safety will be threatened, and that the amendment could ultimately be deemed unconstitutional."
A major target of the amendment is California's Proposition 2, a 2008 law that enforced higher standards for farm animals' living quarters. The law later expanded to require all eggs sold in California be produced under Prop 2's standards. The statute was put into effect to keep out-of-state egg producers from taking advantage of Californians' high standards and outpricing in-state farmers.
King's home state of Iowa is the nation's largest producer of eggs by a wide margin.
"Their law happens to be unconstitutional," King said. "They have zero right to regulate the producers in other states," cautioning that it could start trade wars between states.
The law professors' letter comes just a few weeks shy of Congress' Jan. 1 deadline to pass the long overdue farm bill.
A bipartisan group of 35 California legislators also sent a letter to Congress recently urging the removal of King's amendment.
A full list of individuals and organizations opposed to the amendment can be found here.

BEFORE YOU GO
PHOTO GALLERY
Why Everyone Should Be Angry About Factory Farming