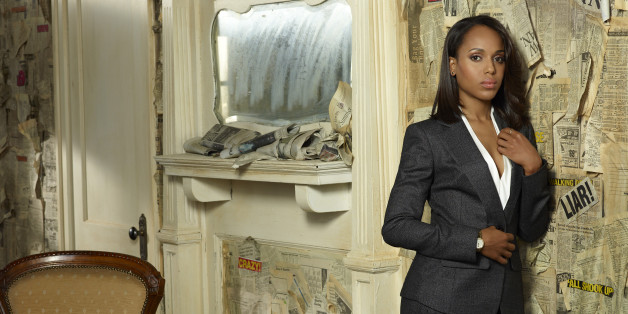 The Gladiators are about to get a break from Olivia Pope, her crazy parents and Baby Huck's -- err -- issues.
The ever-twisting third season of ABC's "Scandal" was trimmed from 22 episodes to 18, TVLine reported.
TVLine's Michael Ausiello assumed that ABC cut the season short due to Kerry Washington's real-life pregnancy. "The actress' spring due date would've made shooting those final four episodes next to impossible," he wrote.
When Washington announced her pregnancy, it was naturally assumed that Shonda Rhimes would not incorporate her baby bump into Olivia Pope's storyline. (Could you imagine?! Would it have been Fitz or Jake's?! Oh, the fan-fiction.)
After last night's violent, pulse-pounding episode, we're not sure how many more shocking "Scandal" twists we can take, even though we want them so, so bad. As Huck (and the kids) say, YOLO.
BEFORE YOU GO