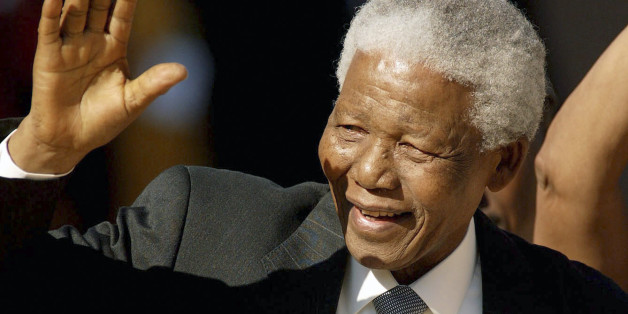 This week's Family Dinner Table Talk, from HuffPost and The Family Dinner book:
Topic: The passing of Nelson Mandela
Story to read: Former South African President Nelson Mandela Dies At 95
What to say to your kids: Yesterday, we mourned the loss of 95-year-old former South African President, Nelson Mandela. Mandela was far more than just a political leader: he inspired people around the world by battling hatred and injustice. In particular, Mandela is famous for fighting the injustice of apartheid, a brutal system under which the South African government separated whites and non-whites.
Mandela was sent to prison for life in 1964 for opposition to the South African government; he was released in 1990. Thankfully, his painful struggle to end apartheid was not in vain. Three years after he was freed, he was honored with the Nobel Peace Prize, and in 1994, he became president of South Africa.
Tonight, let's honor Nelson Mandela by reflecting on his words about loving the people around us: "No one is born hating another person because of the color of his skin, or his background, or his religion. People must learn to hate, and if they can learn to hate, they can be taught to love, for love comes more naturally to the human heart than its opposite."
Questions for discussion:

What lessons can we take from Nelson Mandela's personal and political accomplishments?
Mandela went to jail for speaking up against his government. What would you do if you saw that someone was being unkind or unfair to others?
Mandela said "people must learn to hate." What do you think that means? How can you teach others how to love?
In her cookbook, The Family Dinner, Laurie David talks about the importance of families making a ritual of sitting down to dinner together, and how family dinners offer a great opportunity for meaningful discussions about the day's news. "Dinner," she says, "is as much about digestible conversation as it is about delicious food."
We couldn't agree more. So HuffPost has joined with Laurie and every Friday afternoon, just in time for dinner, our editors highlight one of the most compelling news stories of the week -- stories that will spark a lively discussion among the whole family.
RELATED ON HUFFPOST:
PHOTO GALLERY
BEFORE YOU GO
Nelson Mandela Quotes
PHOTO GALLERY
Nelson Mandela Quotes