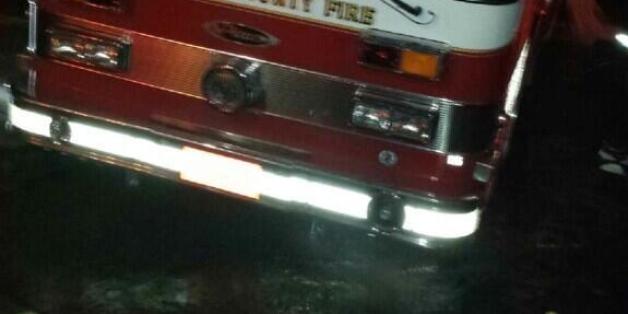 Sometimes a firefighter's worst enemy is water.
A devastating water main break in Castro County, Calif. on Friday caused a massive sinkhole to open up in the street, pulling in a fire truck, Patch reports.
The break occurred at around 7 p.m., dispatchers told the site. Water flowed into several houses, causing damage. The gaping, 10-foot by 15-foot sinkhole was big enough to partially swallow the 40,000 pound emergency vehicle, Contra Costa Times reports.
Nobody was injured, but there was extensive damage to equipment and nearby homes. Heavy towing machines were used to pull the fire truck out.
It wasn't immediately clear what caused the break.
Water main breaks happen all the time. Some of the time, sinkholes come hand in hand with water damage. Sinkholes have swallowed houses, backhoes and even trees, and in 2009, an entire fire truck was swallowed up in Los Angeles (video below).
BEFORE YOU GO
PHOTO GALLERY
Gigantic Sinkholes