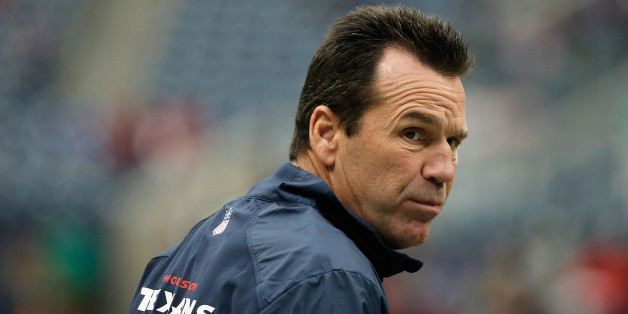 Just days after being fired by the Texans, Gary Kubiak could find his popularity in Houston as high as it has been in months. In an unexpected gesture of goodwill, the Texans' former head coach took out a full-page ad in the Houston Chronicle to thank fans, players, team staff and his fellow coaches.
Former #Texans coach Gary Kubiak buys @HoustonChron ad to thank team, fans, city. http://t.co/kmWyIxwebu pic.twitter.com/nsd1rtZFQ1

— Nick Mathews (@Nick_Mathews) December 8, 2013
Kubiak was sacked on Friday with the Texans mired in an 11-game losing streak. A native of Houston who played quarterback at Texas A&M, Kubiak was named head coach of the Texans in 2006. He led the team to back-to-back AFC South Division championships in the previous two seasons. With expectations sky high entering the 2013 campaign, the team unexpectedly floundered. The 52-year-old coach suffered a mini-stroke earlier in the season and collapsed on the sideline at halftime of the Texans' game against the Indianapolis Colts on Nov. 3.