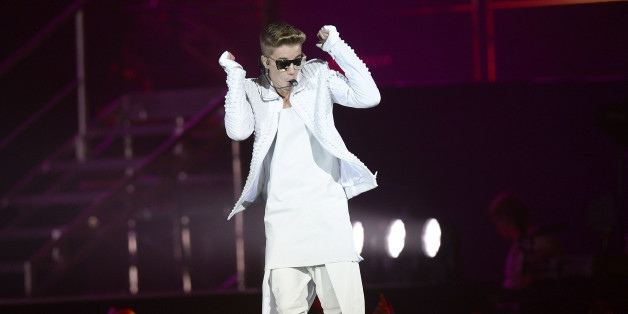 Justin Bieber saved the best for last with the debut of his final Music Mondays song, "Confident." The collaboration with Chance the Rapper has the young Biebs singing about getting down with a lady friend: "She said it's her first time / I think she might of lied / Feels so good damn, and I don't know why / I'm addicted, something like a headache / Got me twisted, but still I gotta have it." The Chicago-born Chance joins the track toward the end, celebrating the tattoos and the twerking-skills of the girl in question.
"Confident" is the 10th song that Bieber has premiered as a part of the music series. According to Billboard, all 10 tracks will be featured on an upcoming collection called "Journals." The 19-year-old singer's "Journals" will reportedly feature five additional unreleased songs, and will only be available for purchase on iTunes from Dec. 16 to Jan. 2, 2014.
Take a listen to Bieber and Chance's "Confident" below.
BEFORE YOU GO
PHOTO GALLERY
Justin Bieber through the years