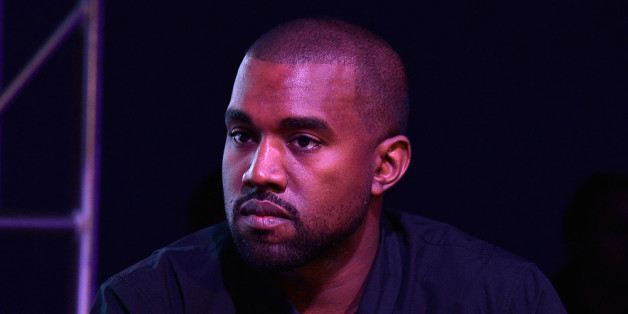 Upset that he was falsely quoted as comparing himself to Nelson Mandela, Kanye West took to Twitter Monday to set the record straight.
The Daily Currant previously ran a a fake interview with West, in which the rapper was "quoted" as saying, "I liberate minds with my music. That's more important than liberating a few people from apartheid or whatever." The fictitious story spread across social media, with many believing it to be an actual interview.
West took to Twitter today to "address the false stories and noise that have been engineered by the media," and honored Mandela's legacy. You can read the tweets below.
Respect to Mandela, his family and his legacy.

— KANYE WEST (@kanyewest) December 9, 2013
Despite recent media reports, I've never said anything to dishonor or trivialize the life or transition of one of the most inspiring leaders

— KANYE WEST (@kanyewest) December 9, 2013
I'd like to address the false stories and noise that have been engineered by the media.

— KANYE WEST (@kanyewest) December 9, 2013
At a young age my mother taught me the importance of his work. Mandela sacrificed his life for the betterment of mankind.

— KANYE WEST (@kanyewest) December 9, 2013
Thank you, Mandela, for your life's work and may it serve as a guiding light to illuminate our future.

— KANYE WEST (@kanyewest) December 9, 2013
BEFORE YOU GO
PHOTO GALLERY
Celebrity News & Photos