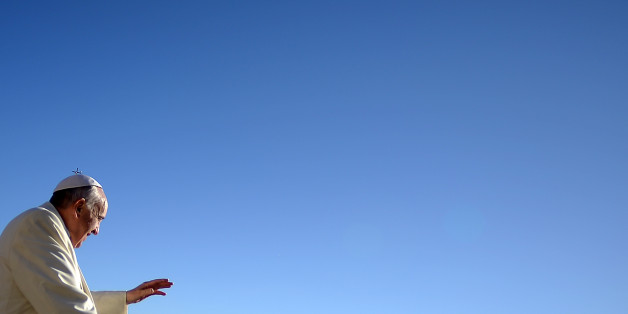 Pope Francis shared the moving story of the nun who saved his life with journalist Andrew Tornielli in the new book "Little Flowers of Pope Francis."

When he was only 21 years old, young Jorge Bergoglio was hospitalized for a recurring lung problem while nuns took care of him, reports The Telegraph.
"I am alive thanks to one of them," Pope Francis said. "When I had lung problems in the hospital, the doctor gave me penicillin and antibiotics in small doses."
Though he was being treated, it took a nun to properly address his serious illness. "The nun who was on the ward tripled that because she had an intuition, she knew what to do, because she was with the ill all day long," the pope explained.
"The doctor, who was very good, spent his time in a laboratory, but the nun was living on the front line and talking with those on the front line every day," Pope Francis shared.
His description of the incident can be seen as a striking metaphor for his own efforts at reforming the Church. Pope Francis has called his priests and bishops to go out into the world, working with the poor and marginalized on the front lines, rather than simply dictating laws from inside the confines of the Vatican. The pope himself eschewed the luxurious papal residence in favor of more modest apartments, to be closer to the people and to emphasize his own humility.
Pope Francis reportedly had three cysts on his right lung before part of it was removed, but Tornielli told The Telegraph, "His health is good and he shows great stamina. He works many hours a day and spends many hours a week greeting people in St Peter's Square in the freezing cold."