NERD ALERT: Chris-Rachael Oseland's Wood for Sheep: The Unauthorized Settlers Cookbook is a "Settlers of Catan"-themed cookbook and we definitely need to get our hands on it.
For those of you who are not total dorks for German civilization-building games, "Settlers of Catan" is just that and has a cult following that lies somewhere between The Lord of The Rings and Risk. Its iconic board, comprised of hexagonal resource tiles that help you build roads, cities, armies, etc., has finally been commemorated in a series of party dips, crudite platters and desserts. Since games of Settlers can often take well over an hour, snacks are a must. That these snacks just happen to be thematically on-point, as well as appropriate for the many dietary restrictions of a usual cabal of gaming nerds is an added bonus. Don't worry, a nacho bar is still included.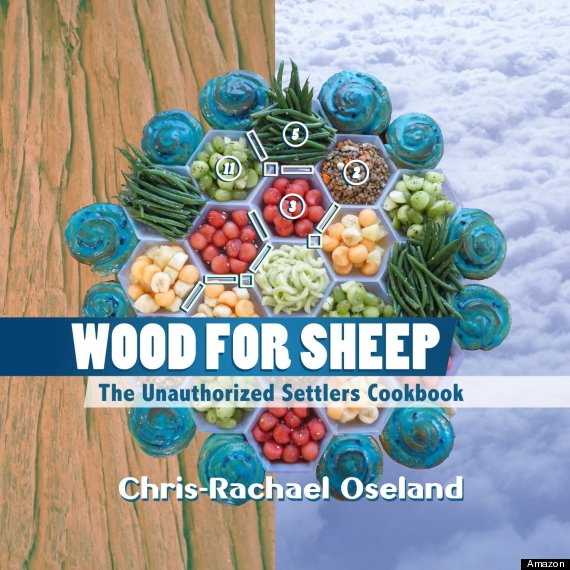 Even if you can't quite jive with the whole gluten-free, paleo, vegan, etc. angle of the book, the recipe collections are still great for dreaming up your own wheat, cheese and meat-laden board game day feasts. Now, who's going to step up to the plate and turn Settlers into a drinking game next?
Want to read more from HuffPost Taste? Follow us on Twitter, Facebook, Pinterest and Tumblr.
BEFORE YOU GO
PHOTO GALLERY
HuffPost Taste's Top 10 Cookbooks Of 2012