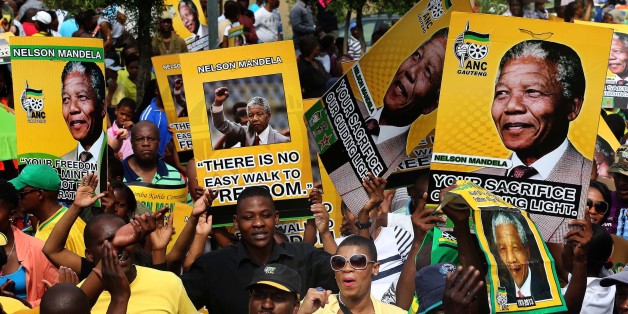 The government of South Africa is warning the many journalists arriving to cover the funeral services for Nelson Mandela that they had better stay sober.
Reporters and anchors from all over the globe have descended on the country, along with a nearly unprecedented number of world leaders. Places like Soweto, the township at the center of many of the biggest moments of the battle against apartheid, have become fairly overrun by news crews.
South Africa's Star newspaper reported that the country's government has instituted some stern guidelines for the thousands of journalists to follow:
The guidelines state that: "Any member of the media believed to be intoxicated, under the influence of mood-altering substances or acting in an unprofessional manner will have their media accreditation revoked and be escorted out of the media area with possible denial of future accreditation to individual perpetrators and/or their affiliated media organisation."
The paper also summed things up rather cheekily in its print edition:
"No drunk journalists, please" MT @stuartdhughes: warning in @thestar_news for journos covering Mandela funeral pic.twitter.com/Gy2EtOc6Or

-- Toby Harnden (@tobyharnden) December 9, 2013