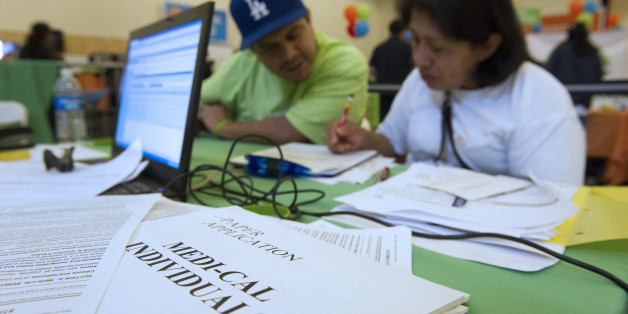 When President Obama made his latest pitch for young people to enroll for health insurance though the Affordable Care Act, he threw out all the buzzwords you'd associate with those crazy kids we all call the "young invincibles."
He talked about Twitter, Facebook, bartenders, and college radio stations. "Host a happy hour!" he suggested.
But the president made no mention of what policy experts say is the real key to enrolling enough young Americans to make his signature health reform effort economically viable—convincing enough Hispanics to sign up.
BEFORE YOU GO
PHOTO GALLERY
Leading Latino Politicians