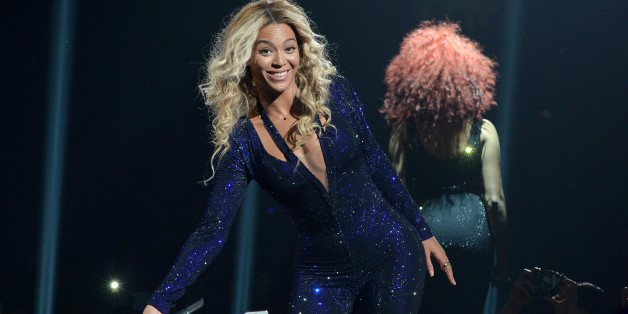 The ongoing saga of Beyonce's inevitable fifth studio album continues with new details from Columbia Records' Rob Stringer.
In a new interview with Hits Daily Double, Stringer was asked about the 2014 projects which he is most excited for. "At the beginning of next year we've got Broken Bells and Bruce Springsteen," he told the publication. "Then we've got Lea Michele from 'Glee' coming, and we've got Foster the People up next. Then we've got Pharrell and Solange, and obviously, at some point Beyonce will put a record out, and when she does it will be monumental."
Beyonce, who released her last album, "4," in 2011, was originally hyped to release new music in time for her February performance at the Super Bowl. The date came and went with no word from the Destiny's Child alum as to when fans could except a new album, or even an official new single.
The confirmation of a 2014 album comes days after a snippet of what is expected to be Beyonce's "Grown Woman" music video made its way online. Rumors also picked up on Tuesday morning that Beyonce may be performing at the 2014 Grammy awards. The 32-year-old singer and her husband, Jay Z, received a nomination for their collaboration "Part II (On The Run)" off of Jay's "Magna Carta Holy Grail" album.
For more from Stringer, head over to Hits Daily Double.
BEFORE YOU GO