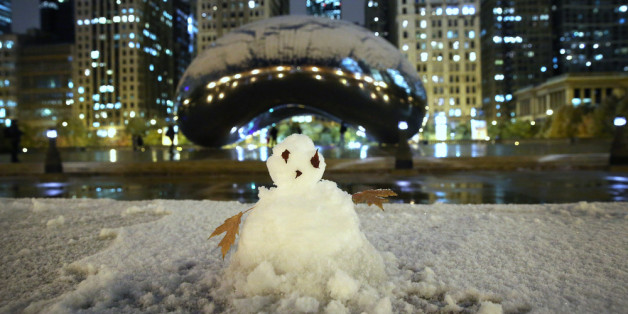 Now this is what you call a "cold snap," LA.
It's so bitterly cold outside in Chicago, it might come as a surprise to some to learn that it's technically still fall.
Temperatures overnight Tuesday dipped as low as 1 degree below zero at O'Hare International Airport, marking the first time that's happened this early in the season since 1995, the Chicago Sun-Times reports. That's 18 years ago.
While the temperature quickly returned above zero again, as of 7 a.m. the wind chill was 9 degrees below zero, according to the Chicago Tribune.
Making matters worse, AccuWeather reports snow may return to the Chicago area Wednesday morning.
The snow is expected to begin just after midnight Wednesday morning and the heaviest snowfall will likely fall between 5 and 8 a.m., just in time for the morning commute. CBS Chicago reports between 2 and 4 inches of snow could fall.
The city won't get anything resembling a warmup until Friday, when temperatures will rise slightly but still aren't expected to pass 30 degrees, the Tribune reports.
BEFORE YOU GO
PHOTO GALLERY
Snow In Chicago