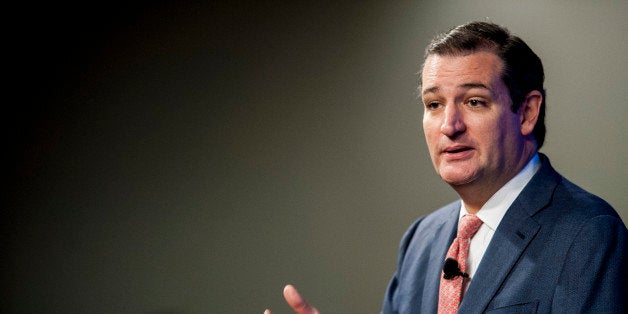 Rep. Elijah Cummings (D-Md.) told the Baltimore Sun Tuesday that a presidential bid was undoubtedly in Texas Republican Sen. Ted Cruz's future.
Speaking from Johannesburg, where Cummings, Cruz and 20 members of the Congressional Black Caucus attended a memorial for the late Nelson Mandela, Cummings told the Sun he was sure of Cruz's future plans.
"It's clear to me he's running for president -- I don't have any doubt about it," Cummings said.
Cruz was one of two Republicans to attend the memorial service in South Africa, joined by Rep. Aaron Schock (R-Ill.), who was tapped by House Speaker John Boehner (R-Ohio) to lead the delegation. Cruz was the only senator to make the trip.
Cummings said Cruz "got an earful" from Democrats for his position on health care during the 20-hour trip to South Africa. He described it as "good conversation, nothing negative."
"I know he got an earful for 20 hours out and he's going to get another earful for 20 hours on the way back," Cummings said.
Prior to the trip, Cruz was criticized by his supporters for eulogizing Mandela on his Facebook page. Cruz' followers said the Nobel Peace Prize-winning leader should rather be remembered as a communist and a terrorist.
BEFORE YOU GO
PHOTO GALLERY
Republican 2016 Candidates