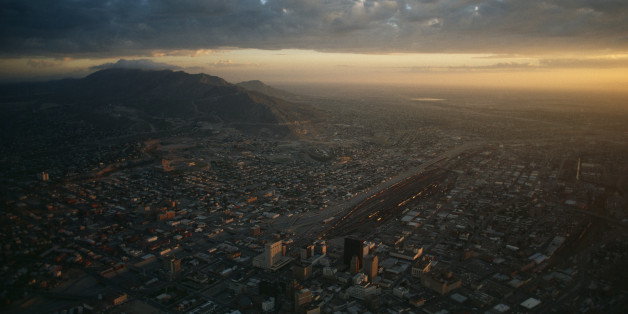 The National Immigrant Youth Alliance has busted back into detention.
Santiago Garcia, a 23-year-old undocumented activist, voluntarily submitted to detention in order to observe the inner workings of El Paso Detention Center. The group says the activist has uncovered more than 100 cases of detention that should not be occurring under deportation guidelines adopted by the Obama administration.
Under a series of guideline revisions issued by ICE since 2009, detainees soliciting asylum are among those who merit consideration for prosecutorial discretion, provided they do not present a flight risk or a danger to their community.
But NIYA says dozens of immigrants in El Paso remain detained, despite passing interviews establishing they have a "credible fear" of returning to the countries of their birth.
"I've only been here for a couple of weeks," Garcia said, according to a press release. "I think two out of the three people I talk to every day are in this category, they've passed credible fear but they aren't being released.
The group of activists launched a petition asking for a case-by-case review of the detainees locked up in the El Paso center.
ICE denied that it was detaining people who should be set free in a statement emailed to the Huffington Post.
"The general charges made by NIYA in its media advisory concerning the detainee population at ICE's El Paso Processing Center are not accurate," the statement says. "Without detailed knowledge of the immigration and criminal histories of every ICE detainee, NIYA members have no means of properly assessing the appropriateness of releasing ICE detainees."
NIYA has gained a reputation for daring tactics in the face of congressional failure to reform an immigration system that has deported roughly 400,000 people per year since President Obama took office.
The group infiltrated detention centers in the past, most notably Broward Dentention Center in Florida. Following NIYA's reports about alleged abuses in Broward, 26 members of Congress signed a letter asking for a revision of the center's policies, according to California daily La Opinión.
This summer, NIYA staged two protests in which people who had spent parts of their lives in the United States as undocumented immigrants crossed through legal ports of entry from Mexico, declared their status, and requested humanitarian parole or asylum to remain in the country.
NIYA spokesperson Mohammed Abdullahi told La Opinión that the group is planning a larger protest, in which 250 people will cross the border.
BEFORE YOU GO
PHOTO GALLERY
Latinos Standing Up For Their Rights