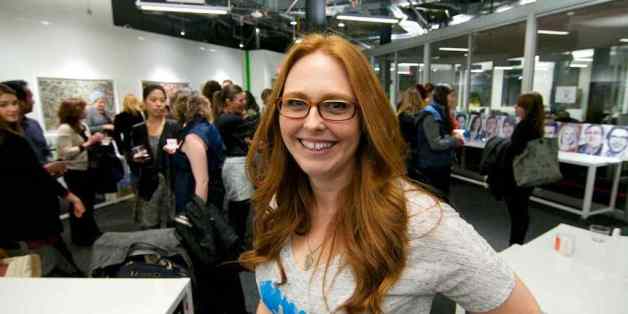 In large swaths of this country, women hoping to overcome professional hurdles -- and particularly those hoping to pursue a career in the male-dominated tech world -- have little support, if any. Women's participation in the U.S. labor force is at a 24-year low, and their salaries are generally lower than men's.
These are the concerns that preoccupy Jennifer Shaw, and the disparities the 35-year-old is working to address through her organizations NYTechWomen, which supports New York women in technology, and Bella Minds, which fights sexism and ageism in technology by creating professional opportunities for mid-career women in rural areas.
Shaw understands intimately what it means to hunt for a career with little guidance or sense of opportunity, having done so herself. She was born in Alliance, Neb., and lived there until she was 28, holding down a variety of jobs: a supervisor for UPS, a market researcher and a teacher. But Shaw wanted something more. "There are good jobs [in my hometown], but not necessarily career paths," she said. "I really wanted to find something that I could get myself neck-deep in and just own."
In 2007, she moved to New York City and took a position with a market research company on Long Island. Shaw spent five years doing data analysis for various technology companies, then felt an urge to identify her next step. When she looked around for help and guidance, however, she found nothing. Nudged by a conversation with a co-worker who challenged her to "do something about it," Shaw got proactive.
"I went out in search of an organization that was focused on technical women and propelling them forward, and at the time I didn't find anything that resonated ... so I built it," Shaw said. "Now, we're about 3,500 members or so." NYTechWomen isn't just a professional group that helps facilitate networking and mentorships, but a personal one, providing support and camaraderie in an industry that can be very isolating for women.
As she grew the organization, Shaw continued working full-time and eventually moved to a position with comScore, the analytics outfit. But she could not fight a gnawing sense that there was "a much bigger problem to solve, even outside of NYTech Women," she said -- and one that required her undivided attention.
Working with several close mentors, Shaw came up with the idea for Bella Minds, which provides education to mid-career women in rural parts of the country to help them develop digital literacy and use technology to build their careers. This fall, right around her 35th birthday, Shaw gave her notice at comScore and threw herself into Bella Minds full-time, while continuing to helm NYTechWomen.
"People get scared of this -- the idea of leaving -- and what to do, and when do you know?" she said. "You know. If your project and your energy are right, it's a no-brainer."
Bella Minds just completed a major crowdfunding campaign to establish a scholarship fund for its pilot program of 25 women. The organization expects to provide what amounts to a 25-hour technical bootcamp, followed by eight weeks of group work, and to match women with educators and mentors in their community. After the pilot program wraps up this winter, Shaw hopes to grow from there. Long term, Shaw said, the goal is to bring the project into communities of "all different shapes and sizes."
"You shouldn't have to flee a slightly less developed area in order to have the technology community around you," she said.
Though Shaw said her past life in the corporate world was challenging and fulfilling in many ways, the work she does with NYTechWomen and Bella Minds feels fundamentally different because it's allowed her to focus on giving back, and on her own terms. Bella Minds, she explained, operates on a for-profit model because she believes that giving back and earning a profit are not mutually exclusive.
"The difference to me is giving to a person, to a collective of people, rather than when I was giving my energy to help large companies make money," Shaw said. "When you give to a woman," she added, "they give five-fold."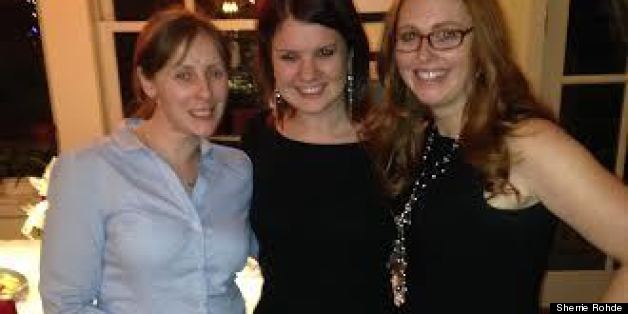 Shaw (far right) with Jude Mitchell (left) and Sherrie Rohde (center) have worked together and with Prerna Talreja (not pictured) to establish Bella Minds.
This post is part of a series produced by The Huffington Post highlighting the contributions of Go-Givers -- people who are looking beyond a "Go-Getter" approach to success and redefining success to include the importance of giving back. To nominate a Go-Giver of the Week, email gogiver@huffingtonpost.com.