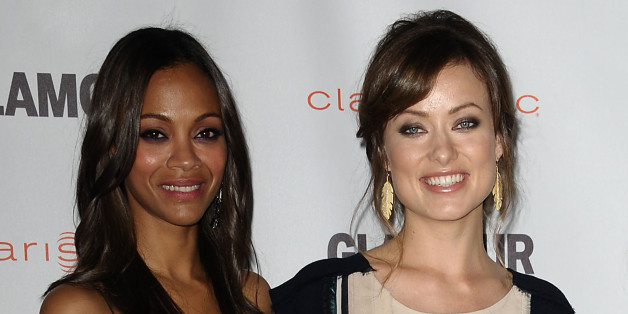 When are the Golden Globe nominations announced? Great question: on Thursday, Dec. 12, 2013, at 8 a.m. EST on NBC.
The 71st annual Golden Globes, hosted for the second consecutive year by Tina Fey and Amy Poehler, will air Sunday, January 12, 2014, on the same network.
Zoe Saldana, Olivia Wilde and Aziz Ansari will announce this year's nominations, according to USA Today. Sosie Bacon, the 21-year-old daughter of Kevin Bacon and Kyra Sedgwick, was recently announced Miss Golden Globe 2014 and is also set to partake in the nominations announcement.
The Golden Globes bring together the best of cinema and television. The Hollywood Foreign Press Association, an organization which consists of approximately 90 people, picks the winners. Last year, Jennifer Lawrence, Hugh Jackman, Jessica Chastain, and Daniel Day-Lewis took home golden statues, among others. "Argo" and "Les Miserables" won big, as well as "Homeland," "Girls," and "Game Change" with small-screen wins.
According to Hitflix, some serious contenders for the 2014 awards are the films "12 Years a Slave," "Gravity," and "American Hustle," and actors Matthew McConaughey, Tom Hanks, Leonardo DiCaprio, Sandra Bullock, Meryl Streep and Oprah Winfrey.
Woody Allen will receive the 2014 Cecil B. DeMille Award, which last year went to Jodie Foster.
BEFORE YOU GO
PHOTO GALLERY
Golden Globes Winners And More