We're endlessly surprised by just how powerful perspective can be. Where most people saw a row of apartments, the artists of French creative collective CitéCréation saw a canvas -- and three years later, one of the world's largest murals was born.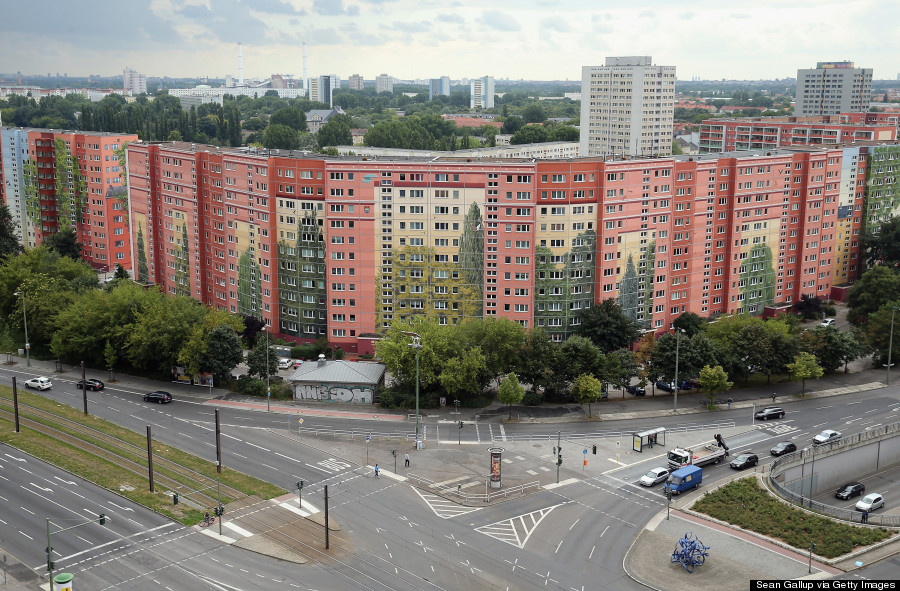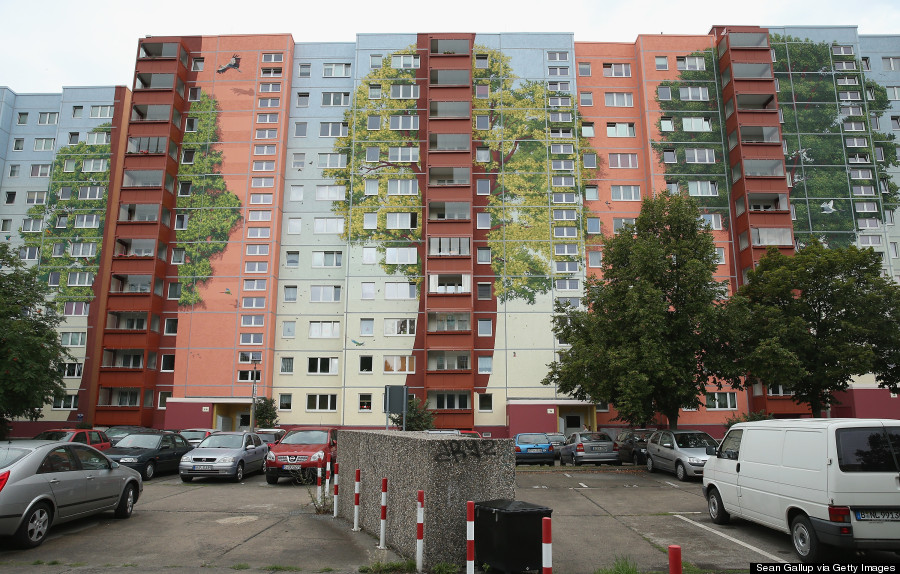 The 22,000-square-meter artwork adorns the walls of the Wohngenossenschaft Soldaritaet Coop apartment complex in Berlin. Its nature and wildlife theme was inspired by a local zoo, according to the Daily Mail.
"The gray concrete transforms into a forest," CitéCréation's website says of the mural, "populated with lush green trees and colorful birds, as if by magic to break the monolithic and oppressive urban landscape of the suburbs."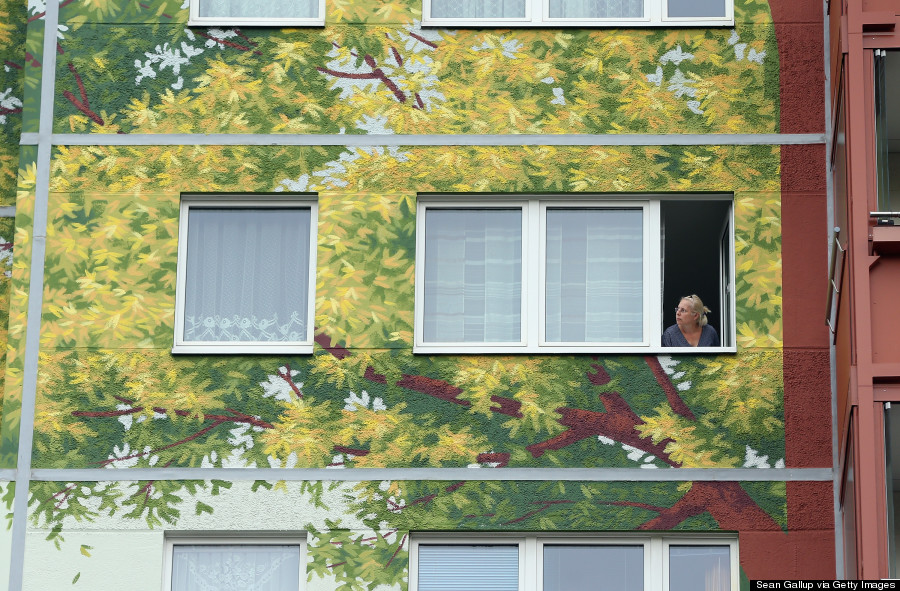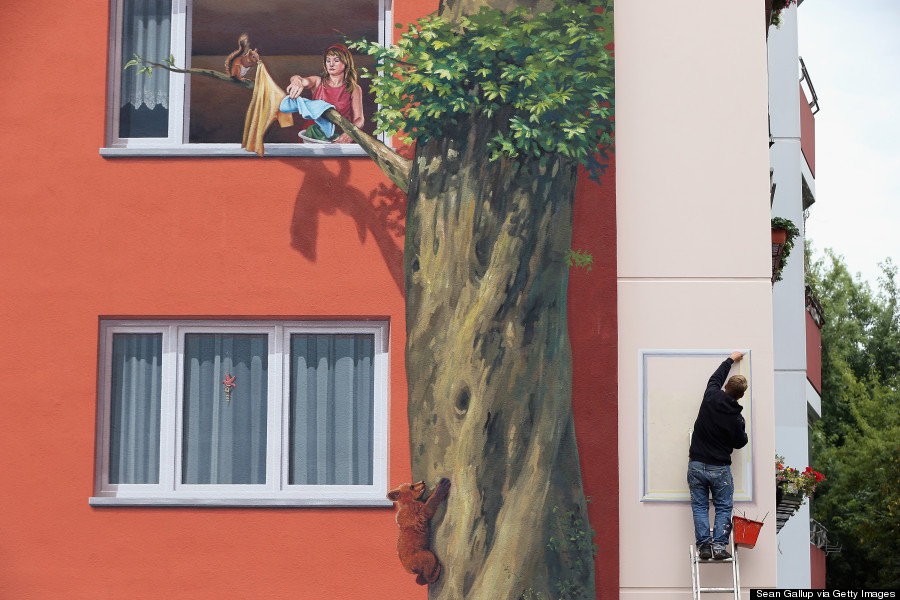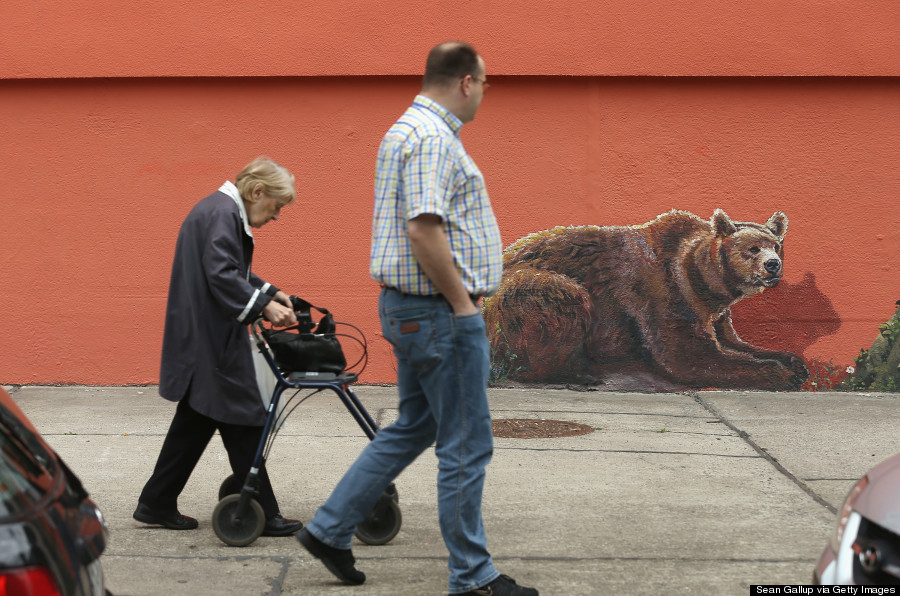 The CitéCréation collective consists of 80 mural painters and has produced more than 600 giant works of art, including others in Berlin. Their mission is to add an element of magic to otherwise drab urban settings.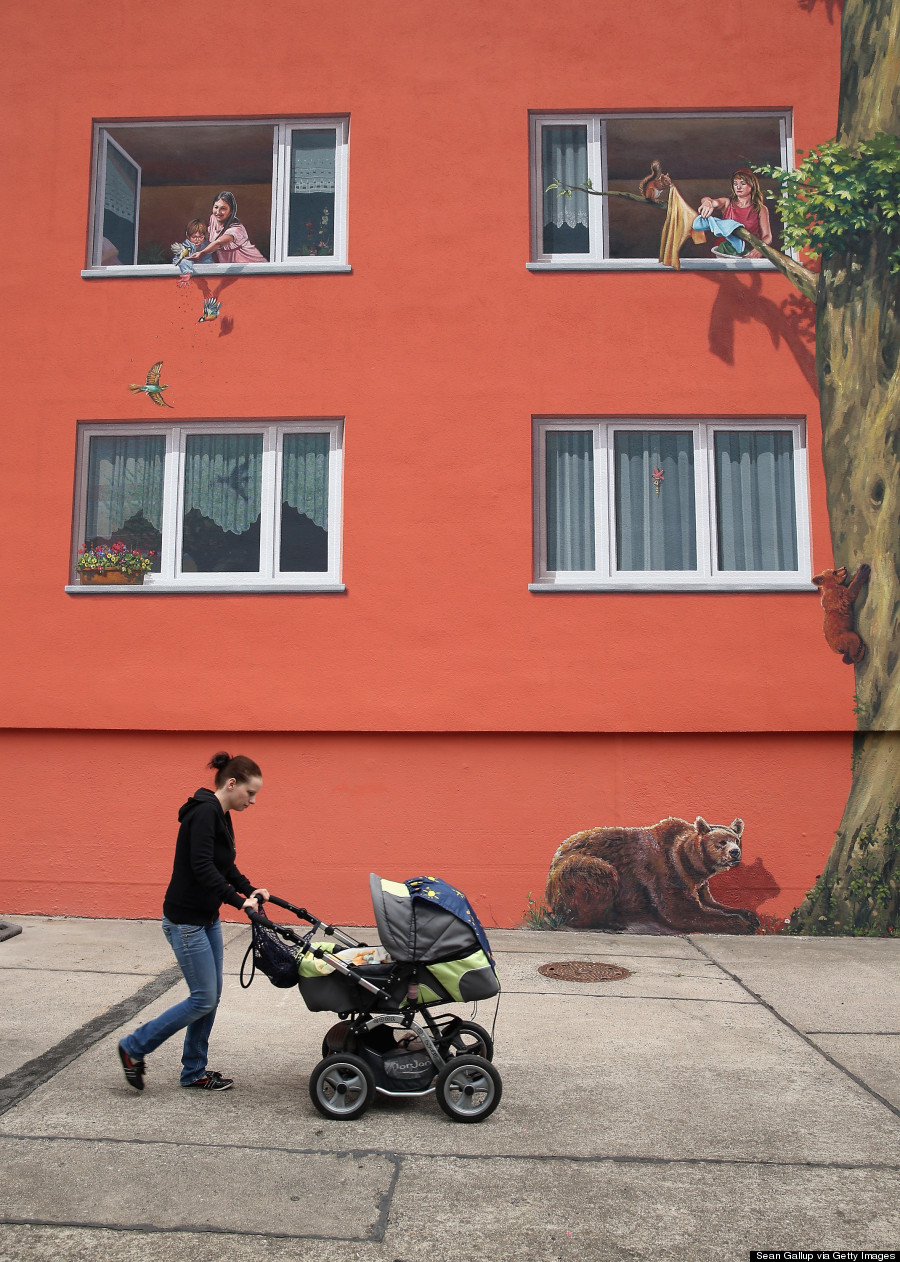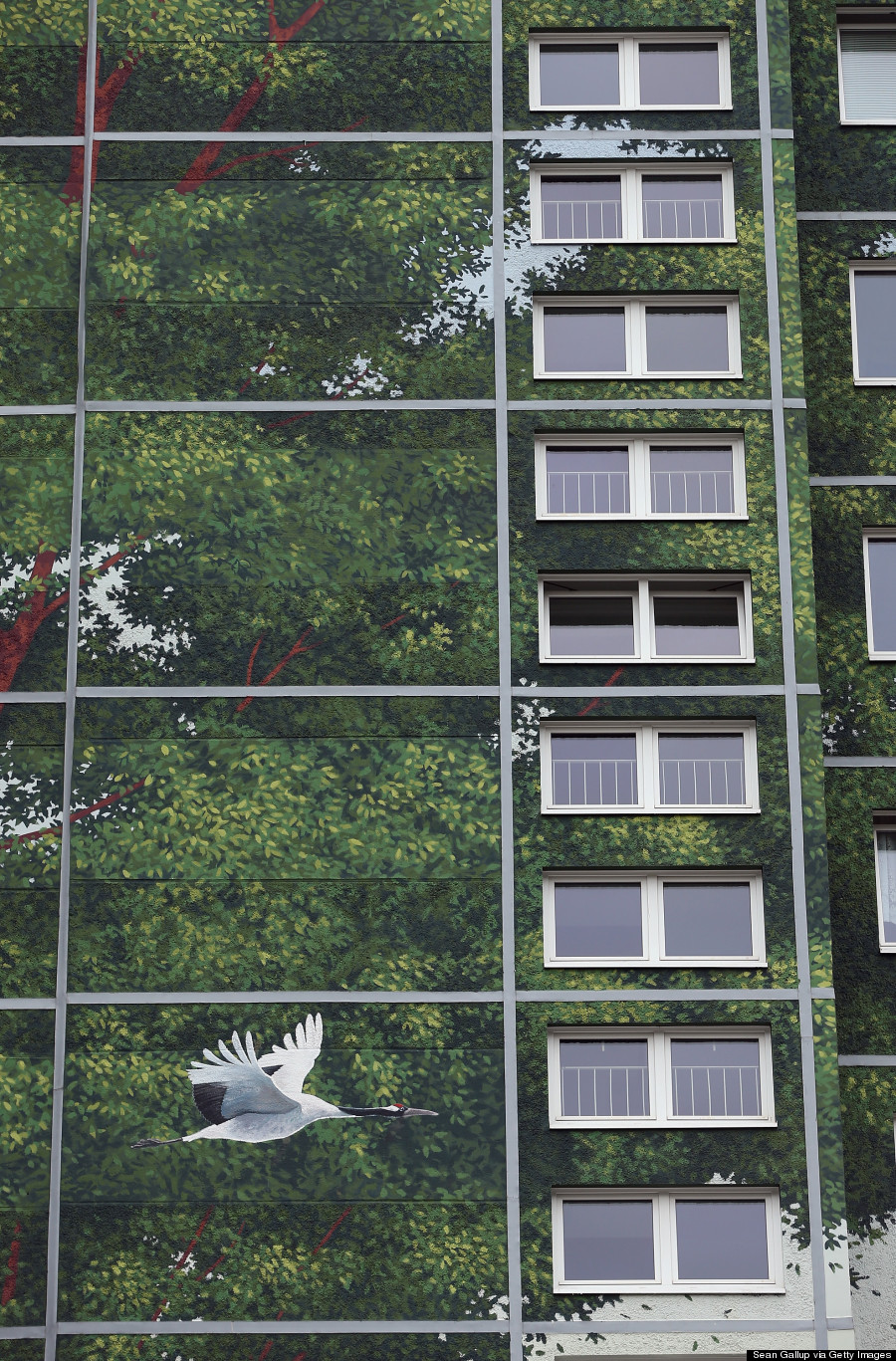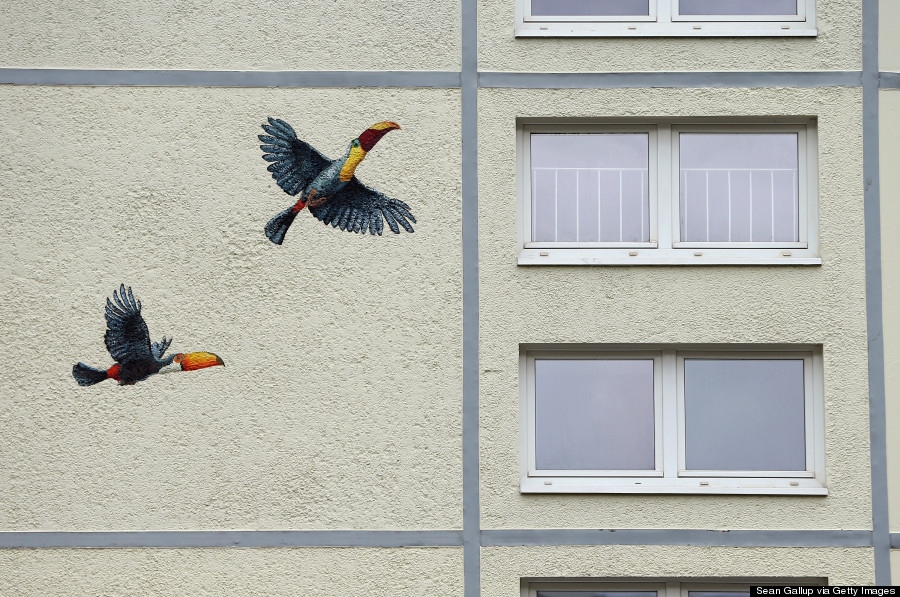 This particular mural, which was completed in August, is being considered for the Guinness World Record for the largest mural on an inhabited building on the planet.
Not a bad way to spruce up the neighborhood, we think.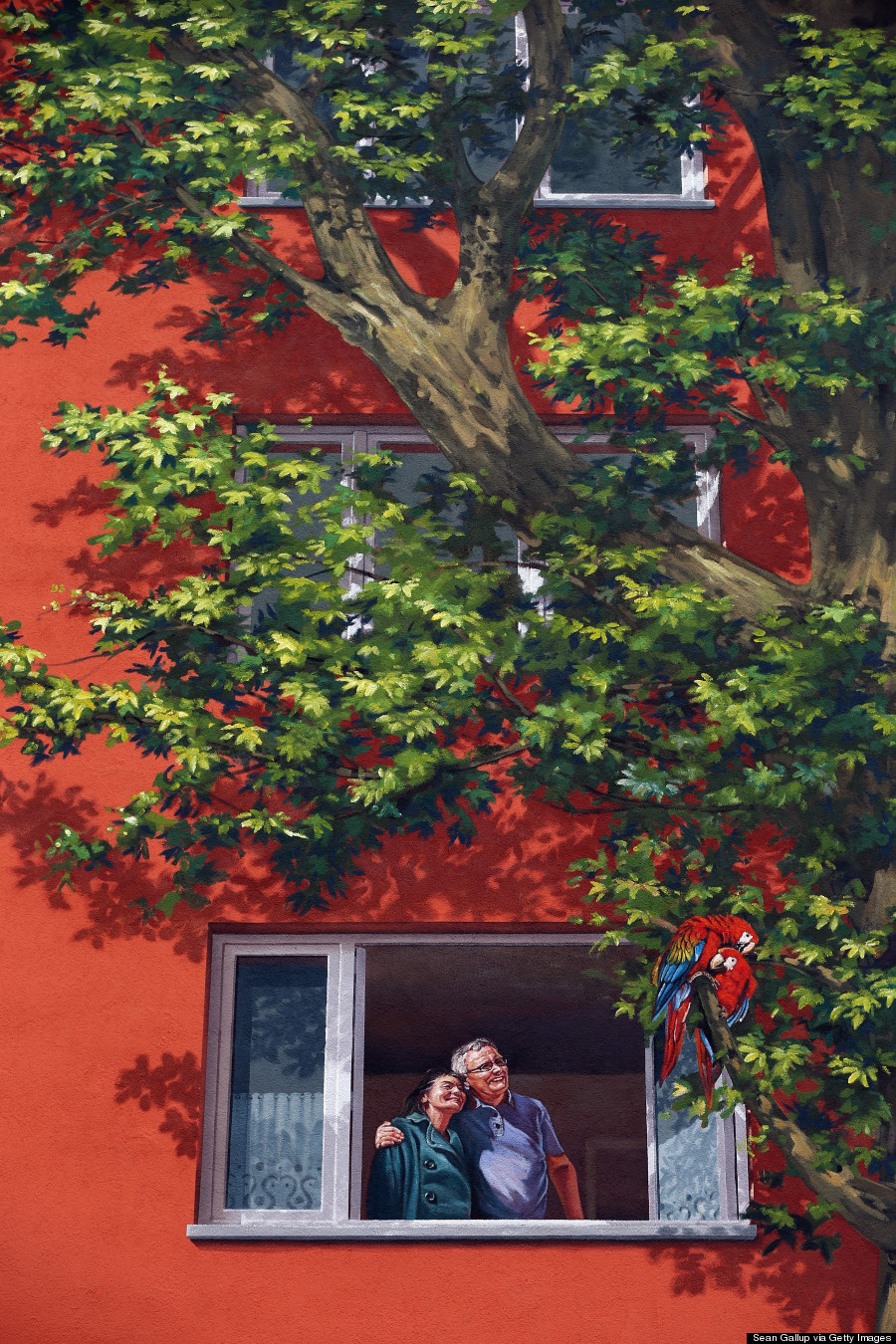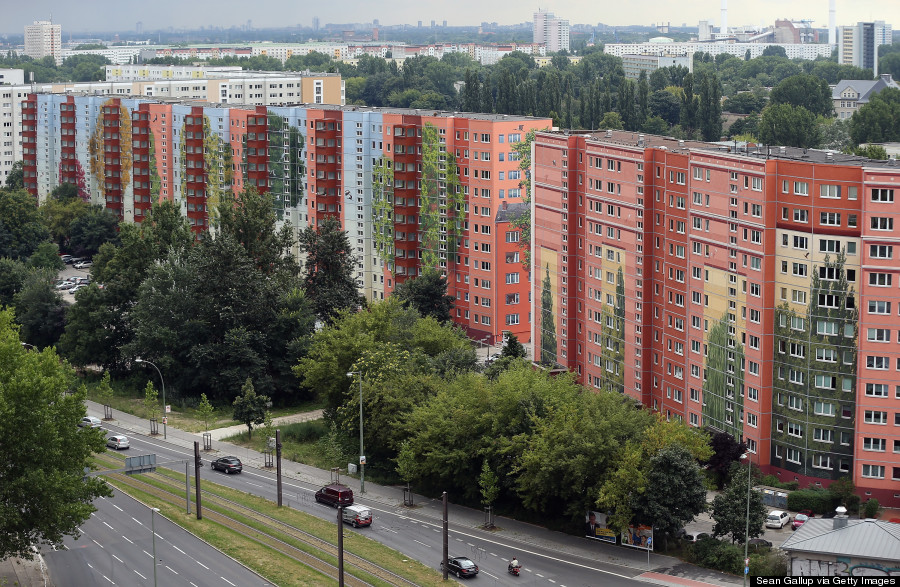 BEFORE YOU GO
PHOTO GALLERY
What Makes You Smile? Chalk Mural