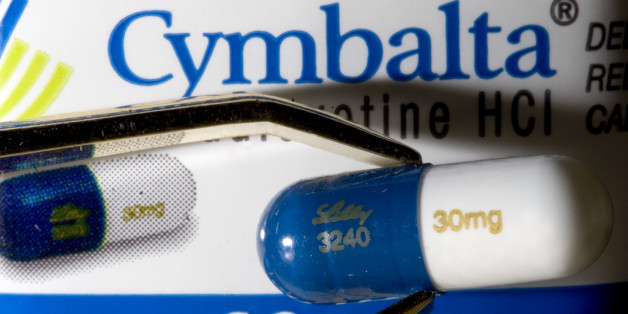 Dec 11 (Reuters) - The U.S. Food and Drug Administration on Wednesday approved generic versions of Eli Lilly and Co's antidepressant Cymbalta, the U.S. drugmaker's biggest-selling product.
The drug, which has annual sales of about $5 billion, was expected to lose patent protection this month.
The FDA said it approved cheaper versions of the drug, known chemically as duloxetine, in a variety of strengths for sale by several generic drugmakers, including Teva Pharmaceutical Industries Ltd, Aurobindo Pharma Ltd , Dr. Reddy's Laboratories Ltd, Lupin Ltd, Sun Pharmaceutical Industries and Torrent Pharmaceuticals Ltd.
"Health-care professionals and consumers can be assured that these FDA-approved generic drugs have met our rigorous standards," Kathleen Uhl, acting director of the FDA's Office of Generic Drugs, said in a statement.
Once numerous generic versions of a medicine become available, the branded drug often loses more than 80 percent of its sales in the first year.