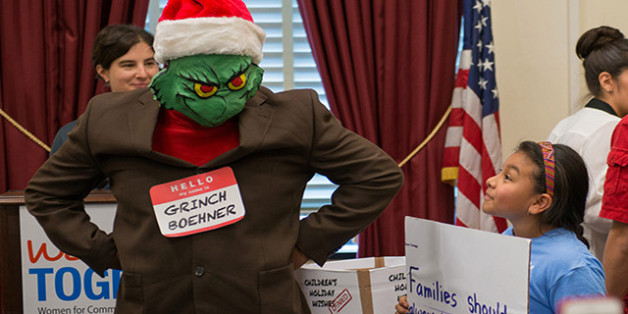 Complaints that immigration reform activists are harassing Republicans by sending children to confront House Speaker John Boehner at breakfast or singing protest songs at the Capitol tree lighting drew a sharp rebuke from Latino leaders Tuesday.
"I understand it can be a little painful to be face-to-face with the consequences of your inaction and that's what we are bringing to the doorstep of Congress and to their offices at the district level," said Clarissa Martinez-De-Castro, an immigration expert at the National Council of La Raza.
She said the tactics pale in comparison to a father not coming home after a shift, a child not seeing his mom or a U.S. citizen losing her breadwinner spouse and not knowing how she'll make ends meet.
BEFORE YOU GO
PHOTO GALLERY
Dumbest Commentary About Latinos In 2012