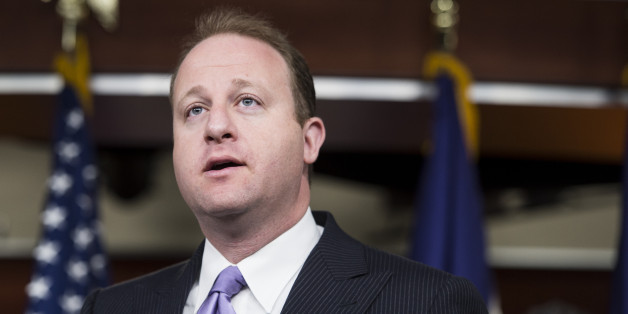 The president of the Colorado Oil and Gas Association invited Colorado's Democratic U.S. Rep. Jared Polis to a series of energy debates in response to a letter Polis sent the organization asking them to "stop suing our communities" over fracking bans.
Last week, the Congressman posted YouTube videos and addressed a letter to Tisha Schuller, the president of the COGA, asking her to withdraw lawsuits against communities he represents that passed voter-approved fracking bans. On Friday, Schuller responded that "legal action is an unfortunate last resort, but we were left with no choice," and invited Polis to a debate.
"It's no secret that my fellow Boulderite Congressman Jared Polis has long-held concerns about oil and gas development and his latest decision to weigh on our recent legal action highlights his anxieties," Schuller said in a statement. "I think we would be doing his constituents and the public at large a great service if we participated in a series of public forums about Colorado's energy future."
COGA contends that the state's authority to regulate oil and gas activity supersedes local laws, and thus municipal fracking initiatives are invalid.
Congressman Polis has been an outspoken critic of hydraulic fracturing in the state -- the controversial process of drilling into the earth's surface and pumping millions gallons of water and chemical additives at high pressures to extract natural gas -- particularly since Sundance Energy Inc. set up a drilling rig across the street from a weekend getaway house he owns last July.
Polis' criticism has also been in contrast to Colorado's Democratic Governor John Hickenlooper's position.
"We understand the genuine anxiety and concern of having an inudstrial process close to neighborhoods," Eric Brown, a spokesman for Hickenlooper told The Denver Post last month. "Yet the Colorado constitution protects the rights of people to access their property above and below ground."
As of this article's publishing, it has not yet been announced whether Polis will take up the COGA's debate offer.
Read the debate invitation from COGA President Tisha Schuller to Congressman Polis below:
Letter to Congressman Polis from COGA President Tisha Schuller
BEFORE YOU GO
PHOTO GALLERY
Connect The Dots On Climate Change