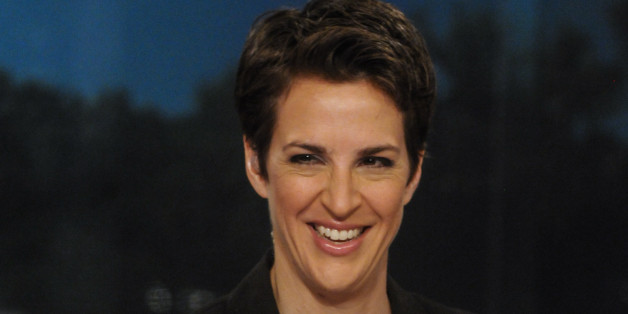 Rachel Maddow will write a monthly column for The Washington Post, the newspaper announced in a memo on Wednesday.
The Post's Erik Wemple reported that Maddow will write an opinion column once a month according to a six-month deal she has made with the paper. The MSNBC host has written for the newspaper before, and the first of her regular pieces will appear in the newspaper this week, according to a memo to staffers on Wednesday.
See the full text of the note below (h/t Erik Wemple).
We are delighted to announce that Rachel Maddow, host of MSNBC's "The Rachel Maddow Show," will be joining The Washington Post's Opinion section as a monthly columnist. We expect that she will bring to Post readers the strong arguments, sharp wit and thoughtful analysis of political and social issues that have made her show an Emmy Award winner.

Rachel, who has written previously for The Post, is the author of "DRIFT: The Unmooring of American Military Power." The 2012 book was a national best-seller.

"The Rachel Maddow Show" has been nominated by the Television Critics Association for "Outstanding Achievement in News and Information" four times. Rachel received the 2012 John Steinbeck Award from the Center for Steinbeck Studies at San Jose University. Before becoming an MSNBC political analyst in 2008, she was a host on Air America Radio.

Rachel has a bachelor's degree in public policy from Stanford University and a doctorate in political science at Oxford University, where she was a Rhodes Scholar. She lives in New York and Massachusetts with her partner, artist Susan Mikula.

Her first column will be published this week.