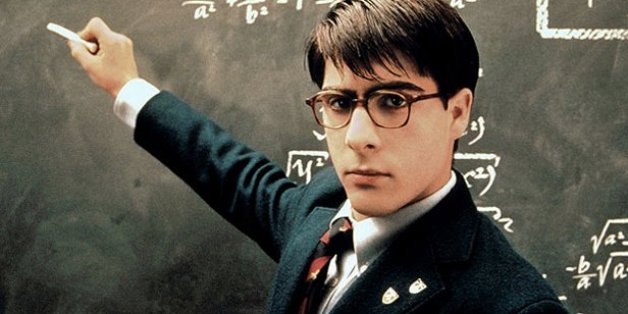 "Rushmore" is a very special movie. It's about not just growing up, but also the importance of carving out a space for oneself in the depressing reality of adulthood that follows. Just as Rushmore Academy had different significance for Max Fischer and Herman Blume, Wes Anderson's 1998 movie holds a unique importance for all of its fans. In honor of this film -- for which the wonderful Bill Murray was paid a mere $9,000 -- turning 15 years old, we bring you 15 instances when you just need to watch "Rushmore."
When you're in search of an obscure and quirky new hobby.
When you're struggling to be anything but apathetic.
When it feels like everything in your world is falling apart.
When the object of your affection is just not that into you.
When you're looking for a clever and innovative way to introduce yourself to potential friends and lovers.
When you've recently caught someone spying at you from behind a tree and / or been spying on someone from behind a tree.
When you've experienced extreme betrayal (especially one involving hand jobs).
When you're about to execute an exceptional revenge sequence (preferably set to "A Quick One While He's Away").
When your automatic response to everything is the middle finger.
When you can't imagine better combination than cigarettes and whiskey.
When you're feeling unabashedly ambitious ...
... or confused about whether you have any ambitions at all.
When you're attempting to save an ancient language.
Or when you just want to delight in some clever puns.
BEFORE YOU GO
PHOTO GALLERY
They said WHAT? #nofilter