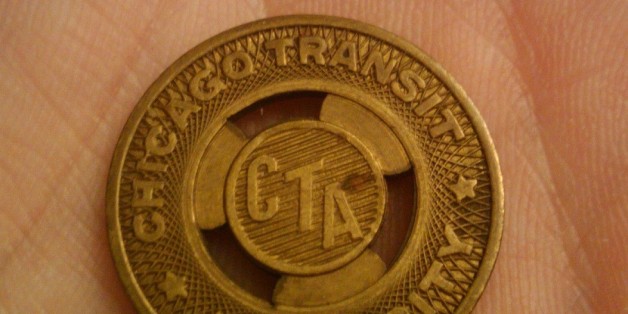 Not only can you finally touch the third rail, you might even be able to own it.
Railroad ties, bus stop signs, a change counter and even two de-commissioned rail cars are some of the items and "memorabilia" the Chicago Transit Authority is unloading over the next five days in the agency's first-ever online auction.

"This is a chance for transit fans to obtain a piece of Chicago history," CTA President Forrest Claypool said in a statement Thursday. "We're pleased to be able to offer our loyal customers a chance to collect CTA memorabilia."
CTA spokesperson Tammy Chase described the auction items as "surplus, individual and bulk assets" from the nation's second-largest transit agency and are considered collectable or memorabilia items. Chase told DNAinfo Chicago 5 percent of each sale will go to Rick Levin Associates -- which is running the online auction -- while the rest will go toward the agency's general revenue fund.
While some items, like a shelf relay, seem downright arcane, some of the seemingly odd items are already attracting a brisk number of bidders just one day in. As of Thursday evening, a train speedometer had already attracted 13 bids.
For bidders who aren't secret railroad barons, conductor seats and rail signage are also on the auction block (meaning DePaul students can legitimately buy a train line sign).
For shoppers who can't seem to find what they need for their Christmas list at the auction, the CTA still has its gift store online 365 days a year.
Bidding for the online auction ends Dec. 18 at 10 a.m.
BEFORE YOU GO
PHOTO GALLERY
Around Town On The CTA