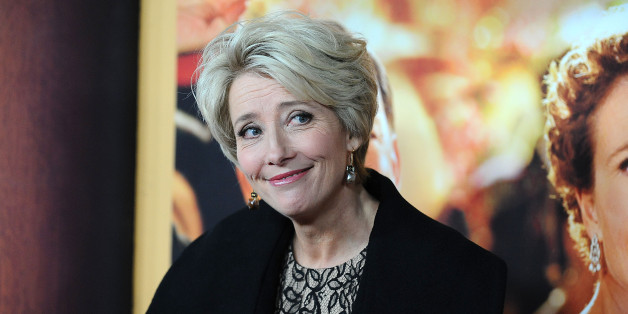 Celebrated actress Emma Thompson's latest role as Mary Poppins author P.L. Travers in "Saving Mr. Banks" is sure to be an iconic one. But apparently the prim -- and highly permed -- look of her character came with a sort of hilarious cost.
"It was a nightmare!," she said during an interview for Parade Magazine's January issue. "People would bleat in the streets as I went by. I didn't have sex for six months!"
Thompson, who has made her career starring in classic romantic films like "Sense and Sensibility," "Much Ado About Nothing" and "Love Actually" also opened up to Parade about why she's ended up doing so many movies where the stories revolve around love (with notable exceptions like the "Harry Potter" franchise):
Partly because it's one of the major areas in which women are allowed to take part. It's not as if I've got the same kind of choices as Brad Pitt in filmmaking. But also because love is the only thing that matters. Not just romantic love ... there's affection, Eros, family love ... It's exactly what we're designed to do.
While we're all for women having the chance to explore roles that have nothing to do with romance, we can't imagine characters like Elinor Dashwood being played by anyone else.
Head over to Parade to read the full interview.
BEFORE YOU GO
PHOTO GALLERY
150 Funny Women - Past And Present