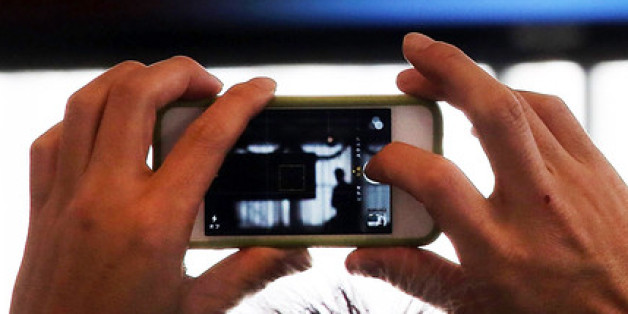 Instagram is jumping on the private messaging bandwagon.
The company on Thursday announced the launch of Instagram Direct, a new private messaging service built into the platform that will allow users to send a photo or video, along with a caption, to between one and 15 people.
Instagram Direct allows an Instagram user to send a photo to any other, whether or not they are following one another. But the photo or video will only go to the recipient's inbox if they follow the sender. Otherwise, it will go into a "pending requests" folder. Previously, Instagram only allowed users to share photos and videos with all of their followers.
"You take a moment in the world, and you take a photo or video, and you create a space for conversation," Kevin Systrom, the co-founder and CEO of Instagram, said at a press conference in New York.
He added: "It's a really fun way to bring people together around photos and videos, just like you'd do at home."
Messaging apps -- which allow people to communicate privately or with groups, rather than broadcasting to all their followers -- have exploded in popularity, and Instagram hopes to get in on the action. Snapchat, the ephemeral media-sharing service that is extremely popular among teens, recently claimed that its users share 400 million photos each day. WhatsApp, another private messaging app, recently processed a whopping 27 billion messages in a 24-hour period.
Because such messages don't count against SMS messages allotted by wireless plans, these apps effectively allow smartphone owners to communicate using only their data plans.
The move may be intended to challenge Snapchat, which recently rejected a $3 billion offer from Facebook, Instagram's parent company -- although Instagram Direct differs in some key ways. Where Snapchat's ephemeral photos and videos eventually expire and disappear, images and videos sent via Instagram Direct do not. Snapchat also allows users to write and draw on the images, which is not currently a feature of Instagram Direct.
Facebook may also be hoping that it can use Instagram as a proxy to capture a fickle, yet extremely important, demographic: teens. Facebook's chief financial officer acknowledged for the first time in October that the social network had seen a "decrease in daily users among younger teens."
But Instagram continues to grow. In October, the app (Android and iOS versions) had 36 million unique users in the U.S. over the age of 18 -- a 66 percent increase over the same month last year, according to Nielsen. A full quarter of adult Android and iOS smartphone owners in the U.S. used Instagram's app in October, according to Nielsen.
Instagram has adopted other features similar to its competitors to stay in the game. In June, it added the ability to record and share short videos, a feature akin to Vine, the video-sharing service owned by Twitter. (Twitter this week also added a feature that allows people to send photos in direct messages.)
Snapchat, for its part, isn't letting Instagram get all the attention. The company announced Wednesday that it had received a $50 million investment from a hedge fund.
CORRECTION: An earlier version of this story did not specify that Nielsen's figures for Instagram's 36 million unique users in October were limited to U.S. users over the age of 18 who used iOS or Android smartphones.
BEFORE YOU GO
PHOTO GALLERY
This Is Now: Instagram Photos From Around The World