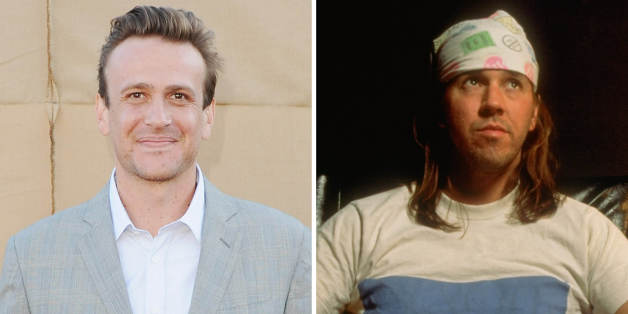 Jason Segel is best known for conjuring up laughs in movies like "Forgetting Sarah Marshall" and on the long-running television series "How I Met Your Mother," but his newest role is decidedly less jocular. The actor will portray author David Foster Wallace, who committed suicide in 2008, in "The End of the Tour," TheWrap reported on Wednesday.
Segel will star opposite Jesse Eisenberg, who will play David Lipsky, the Rolling Stone reporter who took a five-day road trip with Wallace that became the subject of an article in the magazine (and the well-received 2010 book "Although Of Course You End Up Becoming Yourself"). The movie, written by Pulitzer Prize-winning playwright Donald Margulies, is an adaptation of "Becoming Yourself."
James Ponsoldt ("Smashed," "The Spectacular Now") is directing the movie, which chronicles Wallace's book tour to promote the 1996 magnum opus, "Infinite Jest." Wallace was on the brink of fame at the time, and "Becoming Yourself" charts his stances on success, popular culture and the depression that would ultimately lead to his demise.
As one of literature's most famous faces of the past 20 years, it seems inevitable that Wallace and his complicated legacy would become fodder for a biopic. Among Wallace's literary compatriots who we'd love to see show up in the movie are ex-girlfriend Mary Karr, known for the best-selling memoir "The Liars' Club," and Jonathan Franzen, the Pulitzer-nominated writer of "The Corrections" and the author's best friend.
Production on "The End of the Tour" is slated to begin in February or March, according to TheWrap.
The only other movie Segel has on the horizon is "Sex Tape," a comedy co-starring Cameron Diaz, Rob Lowe, Jack Black and Ellie Kemper. Eisenberg recently wrapped voice work on "Rio 2" and will next star in the government-manhunt tale "American Ultra" alongside Kristen Stewart.
[via TheWrap]
BEFORE YOU GO
PHOTO GALLERY
Biopics You Probably Forgot About