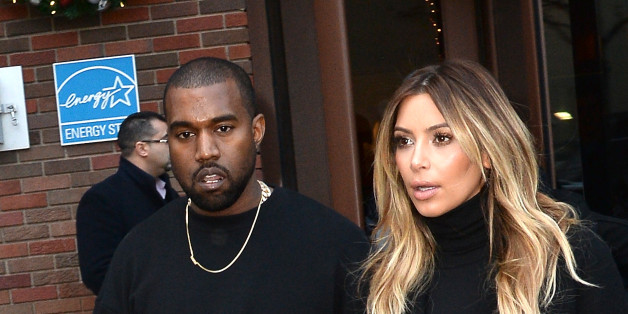 Kanye West already keeps the media busy enough with what he actually says, so the last thing the world needs is faux quotes designed to manufacture outrage.
On the heels of one Kanye West hoax that claimed the rapper compared himself to Nelson Mandela, comes yet another fake set of West quotes, attributed to an interview that never happened with WGCI radio in Chicago.
Though the story was picked up by Jezebel and Oh No They Didn't, a rep for West confirmed to The Huffington Post that West never said, "I am going to make Kim Kardashian a bigger performer than Beyonce. Me and Kim will soon be the first couple of hip-hop."
In truth, Kanye West never said that (and likely never, especially if he has heard his fiancee's 2011 song, "Jam (Turn It Up)").
Besides, West believes that Kardashian's talent is "being beautiful," as he actually told Power 106 in October. Beautiful as she may be, we'd be inclined to say that Kardashian's real talent is being a shrewd business woman, but who are we to argue with Kanye?
BEFORE YOU GO
PHOTO GALLERY
Kim Kardashian and Kanye West