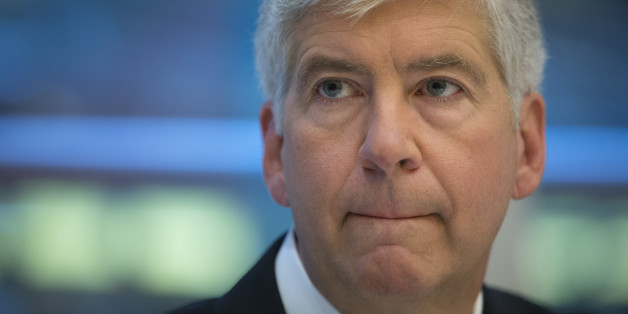 A Michigan Senate bill introduced Tuesday seeks to guarantee students the freedom to express their religious beliefs at school -- a right that students already have.
The bill, which was referred to the state's Senate Committee on Education, says its purpose is to "ensure the freedom of worship and religious belief" guaranteed by the Constitution and to prohibit a public school or university from "[discriminating] against a student … on the basis of a religious viewpoint or religious expression."
Proposed language in the bill says students would be guaranteed the ability to express their religious beliefs in schoolwork without being penalized or rewarded for such. Students would also be guaranteed the ability to participate in religious activities -- such as prayer -- during school, to the same extent that other students are allowed to participate in nonreligious activities.
The bill seeks to assure that religious groups are given the same access to facilities at public schools as nonreligious groups, and it outlines how students can give religious speeches at school events without the school violating the separation of church and state.
Still, this bill does not guarantee any right that isn't already established in the U.S. Constitution and enforced by law. Michigan news outlet MLive also notes that the state's constitution "includes protections for religious expression."
Similar pieces of legislation have already passed in Texas and Mississippi, according to MLive. Advocates for the Mississippi law said it served to clarify what is allowed in school.
"Prayer for example is not, per say [sic], unconstitutional. It only becomes problematic when the state has endorsed it, and this makes it clear that the state has not, but it still protects the expression," said Mississippi Senator Chris McDaniel (R) in March, according to local outlet WLBT-TV.
Mississippi's law also drew ire from some who felt the law had the ability to blur the line between the separation of church and state.
"There's plenty of guidance for schools. This bill is about trying to end-run the Constitution so there can be prayer over the loudspeaker during school day and school assemblies and sporting events and graduations," Bear Atwood, legal director for the ACLU of Mississippi, told The Associated Press. "Students have the right to engage in voluntary prayer as long as it's not disruptive to the school environment, which is the same as all of their First Amendment rights."
BEFORE YOU GO
PHOTO GALLERY
Education Leaders Who Have Never Taught